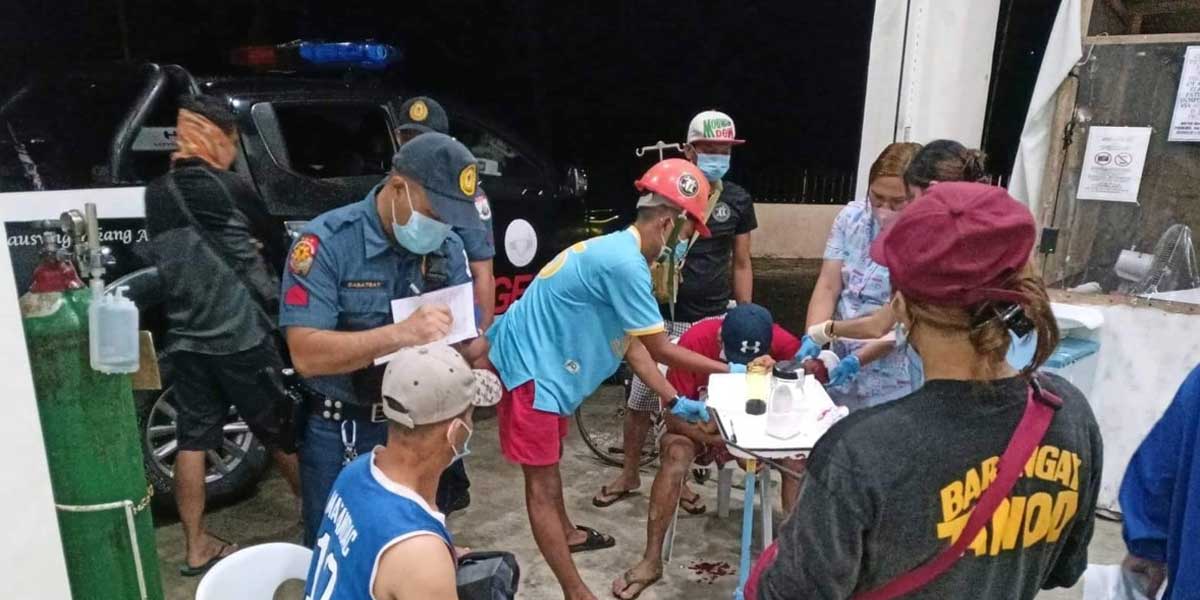 By Jennifer P. Rendon 
A farmer was arrested in a hot pursuit operation after he allegedly attacked a father and his son in Alimodian, Iloilo.
Police collared 26-year-old woman Roldan Valentin while he was walking at Cagay, Alimodian around 4 p.m. August 1.
Lieutenant Chrysler John Ledesma, Alimodian police chief, said Valentin did not flee from their village after allegedly hacking Roy Galvez Sr., 42, and his 15-year-old son.
Galvez, a construction worker, and his son, residents of Barangay Morubuan, Jordan, Guimaras, visited a relative in Alimodian.
They were drinking at a birthday party of a relative when the drunken Valentin attacked them with a bolo.
The older Galvez suffered injuries on his right arm while his son on his left arm.
Ledesma said they are now in stable condition at the Western Visayas Medical Center in Mandurriao, Iloilo City.
Witnesses claimed Valentin came from another event prior to the incident.
When he passed by the area, he was heard asking for the person who admonished him.
He immediately went to the area where the victims were drinking and attacked them.
The suspect immediately fled on foot.
Ledesma said the suspect immediately went with police authorities when arrested,
He said he'll just face the charges that would be filed against him.
Ledesma said they would charge Valentin for frustrated homicide and frustrated homicide in relation to Republic Act 7610 (Special Protection of Children Against Abuse, Exploitation and Discrimination Act).