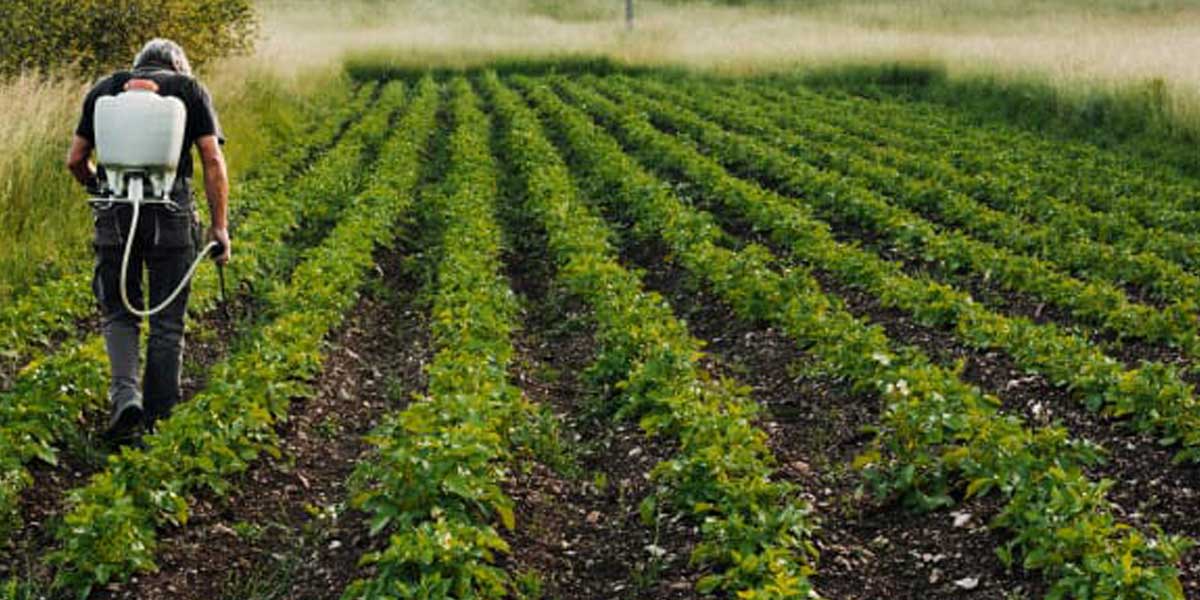 Improved information management and market systems as well as involving farmers are essential to crafting innovative and equitable financial instruments tailored to farming communities. These are the main takeaways from a regional forum jointly convened by the Philippine government-hosted Southeast Asian Regional Center for Graduate Study and Research in Agriculture (SEARCA), Commission on Sustainable Agriculture Intensification (CoSAI), and International Union for the Conservation of Nature (IUCN) Asia.
Titled "Paying for Nature and Society: Dialogue on Innovative Financial Mechanisms to Promote Equity and Sustainability in Agriculture-Asia," the virtual event is second in a series of regional discussions across the globe to understand how to incentivize farmers to protect and restore nature. It drew attention to agriculture as a force for good in environmental conservation.
At the outset, Dr. Dindo Campilan, IUCN Asia Regional Director and Oceania Hub Director, stressed the importance of innovation in financial instruments to promote environmental sustainability. A presentation by Dr. Ximena Rueda of CoSAI and the Universidad de los Andes discussed the financial instruments developed for conservation that offer enormous opportunities for expansion into agricultural landscapes. She pointed out that to be more effective, innovations must factor in political, technological, and institutional factors affecting farmers and other target stakeholders.
Different perspectives and experiences with design or implementation of innovative financial incentives in agriculture were shared by a panel composed of leaders from national government, Asian organizations, and private sector. They tackled ways in which financial incentives are designed as well as aspects of replicability, scalability, and temporality of financial incentives in agriculture to support sustainable and equitable development.
Sri Lanka Agriculture Technology Secretary Gamini Samarasinghe shared that farmers in his country receive incentives from the Ministry of Agriculture through locally funded projects to help sustain production. He added that to provide an enabling environment for the farmers, the Sri Lankan government also establish effective and inclusive market systems and strengthen information management systems of lands, production, subsidies, and value chains.
The need to provide farmers with incentives was affirmed by Irish Baguilat of the Asian Farmers' Association (AFA), citing how farmers' organizations can play a key role in promoting innovative new green financial instruments. A case in point she discussed was AFA's joint project with FAO in Bangladesh, which promoted financial instruments in a larger scale.
Dr. Prasun Kumar Das, Secretary General of the Asia Pacific Rural and Agricultural Credit Association (APRACA), one of the largest agricultural development banks in Asia, shared his experience in advocating for financial instruments through APRACA. He noted that the challenges for farmers included insufficient income to prove credit worthiness, fear of getting deep in debt, lack of insurance coverage, volatility of borrowers' businesses, and lack of technical know-how. He affirmed Dr. Rueda's observation that financial instruments must be able to contextualize environmental, social, and governance factors in the target farming communities.
Erin Sweeney, Lead for Sustainable Investment and Inclusion of Grow Asia, spoke from her organization's experiences and pointed out the need for greater collaboration across value chains to promoting known solutions and best practices. She said referring to case studies is also an effective approach to contextualize and move from piloting to actual scaling. She also emphasized the need for better policies to bridge the gap between farmers' needs and requirements of sustainability standards
Also from the private sector, Eelko Bronkhorst, Managing Director of Financial Access, said one of the main challenges is in the disconnect between investment opportunities and requirements for investment in sustainable agriculture. He thus surmised that it is important to bring together the different models and pilots from across the globe and identify how they can be contextualized per target stakeholder to maximize the potentials of these financial instruments.
SEARCA Director Dr. Glenn B. Gregorio said the pandemic has highlighted the need for effective and innovative financial mechanisms that are accessible to food producers and farming families. He expressed hope that the dialogue will help convince financial service providers to invest and offer products that are more supportive of sustainable agriculture. He also reiterated that strengthening academe-industry-government linkages can provide the tools needed to promote equity and sustainability in agriculture, an advocacy that is in line with SEARCA's focus on Accelerating Transformation through Agricultural Innovation (ATTAIN).