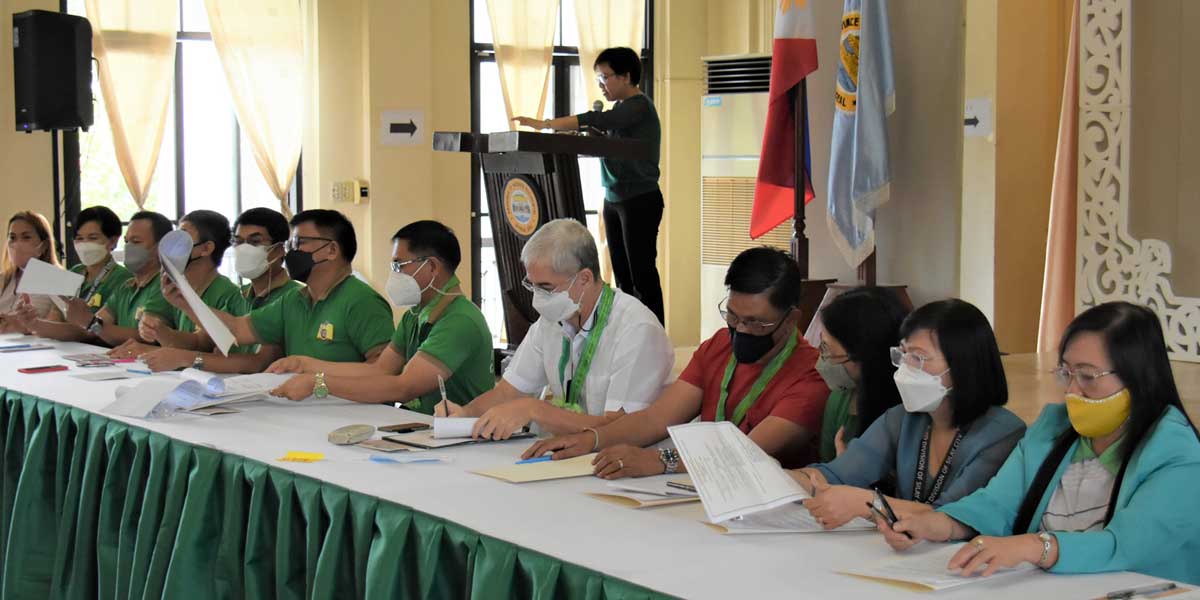 BACOLOD City – Farm Schools Stakeholders in Negros Occidental signed a Memorandum of Agreement (MOA) at the Capitol Social Hall in Bacolod City on Feb 22, 2022.
According to Negros Occidental Schools Division Superintendent Marsette Sabbaluca, the partnership engagement among farm schools aims to educate the youth to love the natural resources, sustainable agricultural and fishery productivity, food sufficiency and eco-tourism; to make farm schools become "incubators" where state-of-the-art equipment, quality teachers, and access to immersion program are present; and to utilize sectoral engagement platform in partnership with the League of Provinces of the Philippines and USAID.
The activity was attended by Department of Education Assistant Regional Director Pedro T.Escobarte Jr., Provincial Board Member Agustin Ernesto Bascon, who chairs the Committee on Education; Dr. Edmundo Raul Causing of the Office of the Provincial Agriculturist (OPA), former OPA officer-in-charge Dr. Dina Genzola, Provincial Veterinarian Dr. Renante Decena, superintendents of various schools' division, farm school coordinators, principals, and other DepEd representatives.
Gov. Eugenio Jose Lacson said that the activity is proof of the province's commitment to equip learners with the appropriate knowledge, agricultural skills, and attitudes to increase productivity, and to develop sustainable farming.
Lacson also said that that the improvement of the agriculture sector through the development of the industry can greatly affect the progress of the province, thus, the need to establish avenues of learning suited to the needs and realities of the rural agricultural communities.
"As the father of this province, one of the most judicious pursuit I can take is to make sure that Negros Occidental shall persevere and persist; and as such, we need to make certain that the next generation will be made more capable, knowledgeable, and empowered to shape the future not just for themselves but for all Negrense generations next," he added.
Gov. Lacson thanked all stakeholders for the committed efforts to promote sustainable agricultural productivity and rural development by empowering the human capital in the countryside. (PIO)