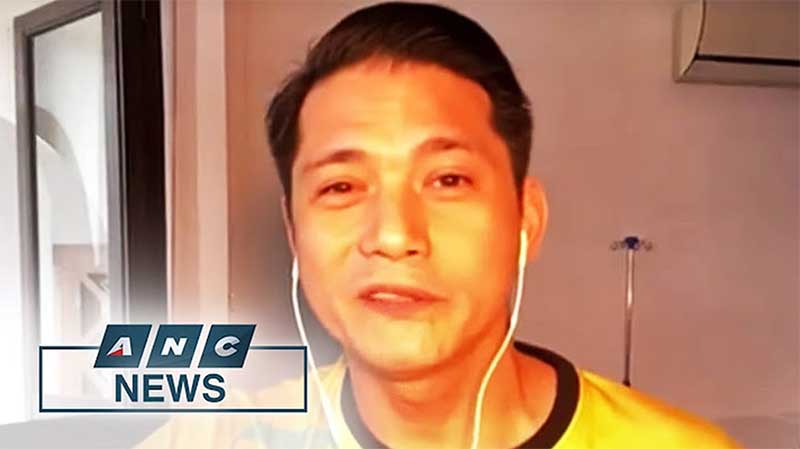 By Sean Rafio
Actor-turned-senatorial candidate Robin Padilla claimed in an interview with ANC that Philippine hero Andres Bonifacio was the first victim of extrajudicial killings (EJK) or executed by the State without any legal process. This is inaccurate; Bonifacio was tried for 12 days and sentenced to death for treason against then-President Emilio Aguinaldo's Revolutionary Government.
"Kasama na talaga 'yan. Ang EJK kasama na 'yan. Si Andres Bonifacio nga ang unang biktima ng EJK. Kasama na 'yan," Padilla told ANC's Karen Davila on February 4, 2022, adding: "Nakita ko 'yan, kasama 'yan, tuwing magpapalit ng administration, kailangan talagang magkaroon ng cleansing. Sapagkat lahat ng magtuturo doon sa kanilang mga patong, yayariin nila lahat 'yan pababa, para siya ang malinis, pagbalik ng administrasyon, malinis siya."
Bonifacio's death does not fall under EJK, according to Malacañang Palace's account of his trial. On April 26, 1897, Bonifacio was captured by the Magdalo forces who entered his camp in Limbon, Cavite and was brought to Maragondon for trial by a military court.
Bonifacio and his brother Procopio were sentenced to death on May 8, 1897, for treason after trying to establish a rebel government. Aguinaldo commuted the death sentence to exile but was later influenced by generals around him to withdraw the commutation.
Historian Ambeth Ocampo, citing Lazaro Makapagal's account of the execution, said Andres and Procopio were executed on May 10, 1897, at the Maragondon range in Cavite. Makapagal is the only eyewitness to Bonifacio's last moments, Ocampo added in his November 2021 column in the Inquirer.
And in the context of EJK as a suspected illegal drug user, Bonifacio was not killed by state forces for that reason.
Padilla, who once played Bonifacio in a 2014 motion picture biopic, was quoted as saying by major news outlets like the Philippine Star, who earned over 590 shares and 6,800 reactions. Meanwhile, Inquirer posted an art card of the actor saying the inaccurate claim on Twitter, with more than 3,400 retweets and 900 likes.
"HAHAHAHA una raw biktima ng Extra-Judicial Killing (EJK) ay si Andres Bonifacio hahaha saang history class mo natutunan 'yan Robin Padilla, maangas ka lang hahaha," Twitter user @bins0814 said.
"Let's help Robin Padilla realize EJK is unlawful and that Andres Bonifacio wasn't a durugista or a pusher," @jownuss said.
Rights group Karapatan slammed the actor, saying, "this is not a movie, Mr. Padilla, where one just conjures fight scenes and be well after every shoot."
"One cannot brush these killings aside as mere inevitable incidents in any anti-crime or counterinsurgency operation, with the victims treated as collateral damage," the group added.
Padilla made the claim as he defended President Rodrigo Duterte's brutal anti-drug campaign and thousands of EJKs linked to his administration. The actor is running for senator in the May polls under the faction of Duterte's PDP-Laban party.
He added that EJK is part of the government's fight against crime, especially in the battle against illegal drugs. The Philippine National Police (PNP) said extrajudicial killings are defined in the order as committed by "state and non-state forces" to silence, "through violence and intimidation, legitimate dissent and opposition raised by members of the civil society, cause-oriented groups, political movements, people's and non-governmental organizations, and by ordinary citizens."
This was countered by the Human Rights Watch, saying the Philippines should follow the international definition as it is a signatory to various human rights treaties. An extrajudicial killing refers to the "killing of a person by government authorities without sanction of judicial proceeding or legal process."
The anti-narcotics crackdown in the Philippines prompted the International Criminal Court (ICC) to launch an investigation into human rights abuses. The Hague-based tribunal in November last year suspended its investigation to allow local authorities priority in the investigation of state involvement in the killings.
Of the thousands of deaths in the "war on drugs," the Department of Justice has so far reviewed 52 cases for possible criminal liability. It would consider filing criminal charges against the police officers involved after further investigation by the National Bureau of Investigation.
Daily Guardian is part of #FactsFirstPH which brings together various sectors that are committed to promoting truth in the public space, and exacting accountability on those who harm it with lies. For those interested to join the initiative, email editorial@dailyguardian.com.ph and info@factsfirst.ph, or send a message to facebook.com/DailyGuardianPH.