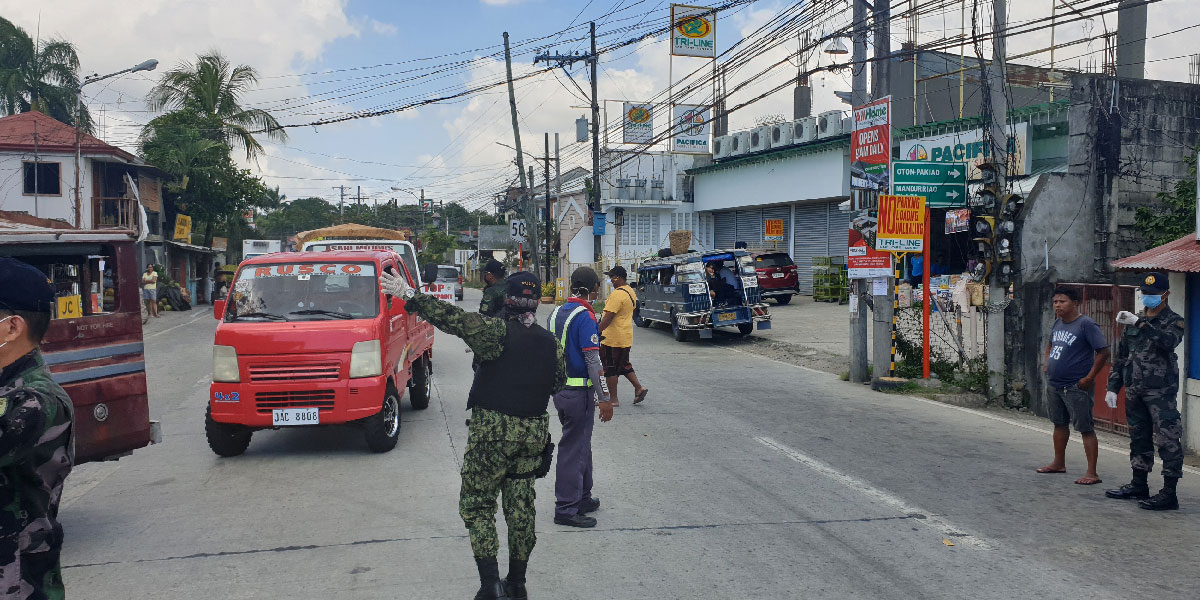 By Jennifer P. Rendon
One year into the community quarantine, Western Visayas did well when it comes to reducing the number of crimes.
When the region was placed under quarantine on March 16, 2020 until March 15, 2021, the region posted a crime volume of 19,295, a 33.23 percent decrease compared to the same period last year which saw 28,900 crime incidents.
This data was lifted from the Crime Incidents Recording and Analysis System of the PNP Regional Investigation and Detective Management Division (RIDMD).
Focus crimes, except murder, significantly decreased by 34.73 percent, from last year's 3,896 cases to 2,542 cases this year.
Carnapping of motor vehicles posted a 66.66 percent decrease after only two cases were reported from six last year; while motor-napping also went down by 62.68 percent – from 134 cases to the current 50 incidents.
Crimes against property also ebbed. Robbery decreased by 54.27 percent while theft went down by 51.63 percent.
Meanwhile, 662 physical injury cases were reported this year against last year's 1,017, or a decrease of 34.9 percent.
Homicide cases were also down by 20.22 percent – from 178 to 142 cases this year.
There were 542 rape cases from last year's 650 or a 16.61 percent decrease.
However, 451 murder cases were reported for both periods.
The Iloilo City Police Office recorded the highest decrease of crime volume with 40.61 percent decrease from 9,959 to only 4,045 cases this year.
The Police Regional Office 6 (PRO-6) said the implementation of quarantine restrictions coupled with its continuous crime prevention efforts paved the way for the decrease in the number of crime incidents.
At the height of the pandemic, the placement of checkpoints and quarantine control points also contributed to the decrease in crime incidents.
Other law enforcement operations such as the campaign against illegal drugs, loose firearms, and wanted persons are deemed to have contributed in the decrease of crimes.
With the lifting of some quarantine restrictions and the roll-out of the vaccines, it is expected that crimes will increase, said PRO-6 spokesperson Lieutenant Colonel Joem Malong.
However, "with the continuous Enhanced Managing Police Operations—the PNP's anti-crime strategy, the first two months of 2021 still recorded a significant decrease in the number of crime incidents," she said.
Enhanced Managing Police operations is a tool for the commanders to prevent crimes in their areas. The deployment of personnel and resources depends on the analysis of crime incidents occurring in the jurisdiction of every police station or unit.
Meanwhile, Brigadier General Rolando Miranda has appealed to the public to cooperate with the PNP's crime prevention efforts and encouraged them to report the presence of unscrupulous individuals in their communities.
"Peace and order is not solely the PNP's responsibility. It is our shared responsibility," he said.