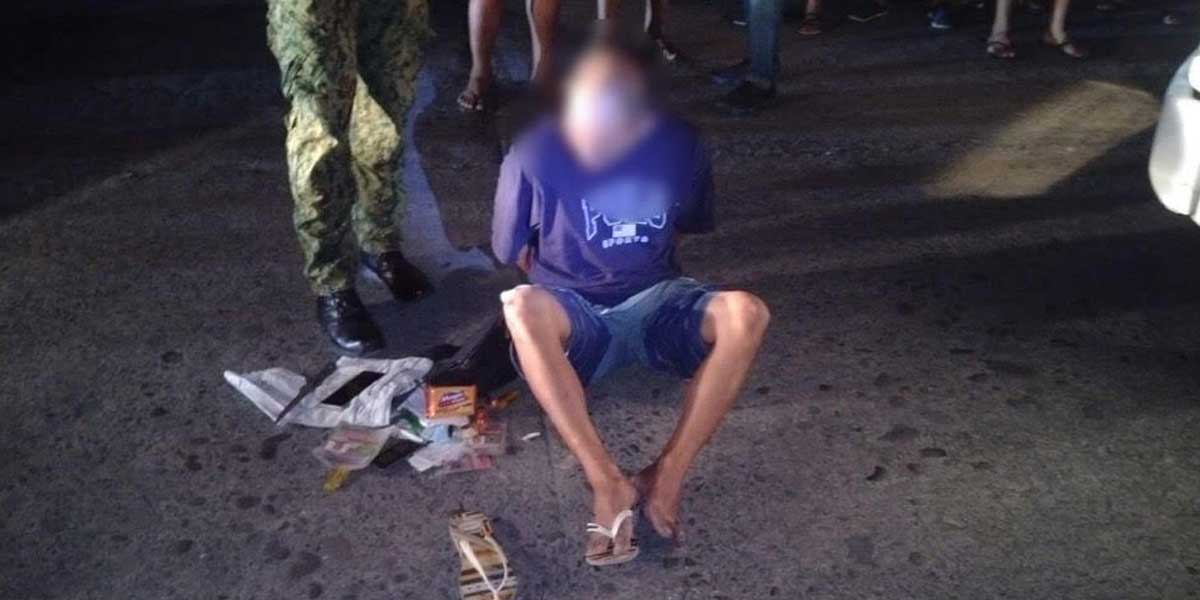 By Glazyl Y. Masculino
BACOLOD City – A former traffic enforcer is facing robbery hold-up charges after he was caught in the act by a policeman allegedly harassing a student along 18th Street, Barangay 7 here on Monday night.
Arrested was Mark Doney Uberas, 42, of Purok Malipayon, Barangay 12 here.
Police Lieutenant Andy Ofalia, deputy commander of Police Station 2, said that he was inside his car getting ready to go home when Uberas' female companion knocked on his car window.
Ofalia said he then spotted Uberas threatening the victim at knifepoint and allegedly took her cellular phone.
The victim then fled for safety while Uberas passed by Ofalia's car and hid the knife as if nothing happened.
Ofalia disembarked from his car and confronted the suspect who was walking towards his motorcycle.
But Uberas allegedly resisted, which led to a 20-minute grappling between the two.
"Gina try niya na kuhaon sundang niya, ako ga preparar naman, indi ko siya mabuy-an kay ang posas ko ara sa salakyan, pati cellphone ko so indi ko kadali-dali tawag back-up kay ako lang isa," Ofalia said.
A man on a motorcycle passed by and called for police assistance.
"Ang iban abi na tawo nagpanago kay siguro gin kulbaan bala, so medyo na dugayan pa," Ofalia said.
Ofalia said that Uberas probably waited for the opportunity to strike in the area and spotted the two women who were standing.
"May part na da abi na dulom," he added.
The victim and her companion were safe, while the suspect was brought to the police station.
Police recovered from Uberas a knife and the stolen cellular phone.
Ofalia said that Uberas did not renew his contract with the city government as part of the Bacolod Traffic Authority Office (BTAO) after it lapsed in February this year.