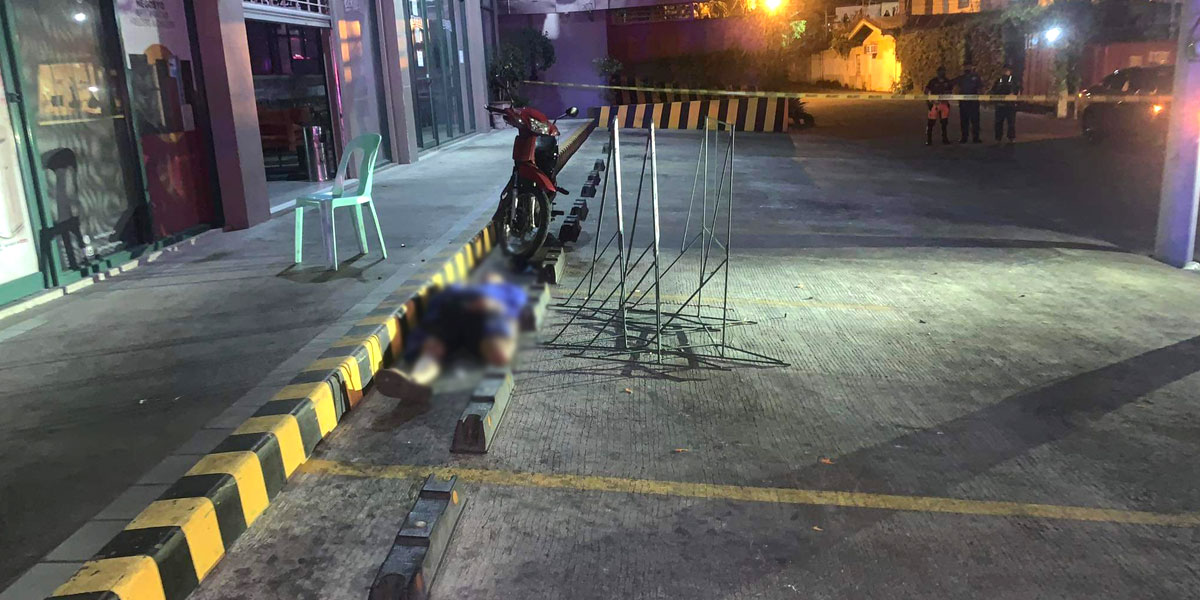 By Glazyl Y. Masculino
BACOLOD City – Police are looking into grudges or work-related as possible motives behind the killing of a former security officer along 21st Lacson Streets in Barangay 4 here last Friday.
The victim was identified as Joselito Villanueva, 44, of Barangay Singcang-Airport here.
Police Captain Paul Vincent Pendon, head of Police Station 2, said Villanueva was waiting for his 27-year-old live-in partner, when three unidentified armed men disembarked from a suspected maroon Toyota Vios and shot him several times.
When the victim fell, the perpetrators allegedly fired at him again, the station commander added.
"Damo pitik gin-obra sa iya," Pendon said, adding that 39 wounds were seen in the victim's body that caused his immediate death.
Police recovered from the scene 37 bullets of suspected .45 caliber ammunition.
Pendon said it's possible that the perpetrators monitored the victim's activity prior to the killing.
"Sugat dul-ong niya na iya (live-in) partner, basi na pattern na iya activity," he added.
Pendon said the victim received a death threat through a text message in July 2021, citing the statement of his live-in partner.
However, they could not retrieve the text message because the perpetrators allegedly took the victim's cellular phone placed inside his sling bag.
Pendon said they have reviewed the closed-circuit television (CCTV) camera footage in the area, but they could not clearly identify the gunmen, whose faces were covered with masks.
Pendon said they are checking the background of the victim if he had criminal records.
He said they are also probing if the victim had previous misunderstanding with somebody related to his previous work that could have triggered the killing.
Pendon said the victim was taking care of their land in Ilog town, but police are dismissing possible land conflict as motive, because his family has not known anyone who may have grudges against him related to the said motive.
Investigation is ongoing.