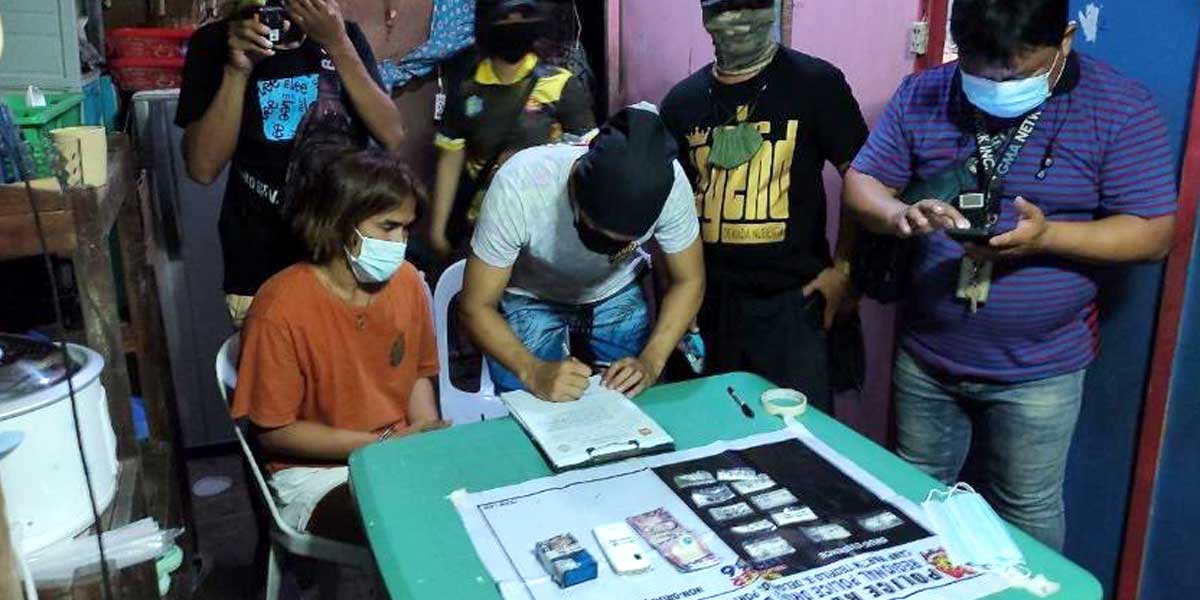 By Jennifer P. Rendon
In between occasional cries, an ex-convict offered repeated apologies after he was arrested for allegedly selling illegal drugs.
July Roga, 31, was arrested evening of May 2, 2022 in a buy-bust operation at his house in Zone 3, Bo. Obrero Lapuz, Iloilo City.
Members of the Regional Police Drug Enforcement Unit 6 (RPDEU-6) and the Iloilo City Police Station 2 collared Roga after allegedly selling a sachet of suspected shabu for P7,000.
Police later seized from Roga 10 sachets of suspected shabu, the marked money, and several non-drug items.
Lieutenant Colonel Mark Anthony Darroca, RPDEU-6 chief, said the seized substance weighed 52 grams and valued at P353,600.
Darroca said Roga was released from jail April 2021 after he was arrested in an earlier buy-bust operation in Molo district in 2019. He later availed of a plea-bargaining agreement that led to his release.
"He was sorry for his arrest, but he appeared to be calm. He did not look bothered at all," Darroca said.
Roga was placed on RPDEU's target list after his boyfriend's arrest in Molo a few months ago. The boyfriend admitted that Roga was his supplier.
In several Facebook posts, Roga has expressed sadness over his partner's arrest and repeatedly said how much he missed him.
He also claimed that he's not used to being away from his boyfriend.
That's why, during his arrest, he was teased about physically reconnecting with his partner.
Darroca claimed that Roga worked for a network of pushers with links to the New Bilibid Prison.
Roga claimed that the drug supply was delivered to him through meetups, but insisted that he did not know the courier
Roga is now detained and will be charged for violation of Republic Act 9165 (Comprehensive Dangerous Drugs Act of 2002).