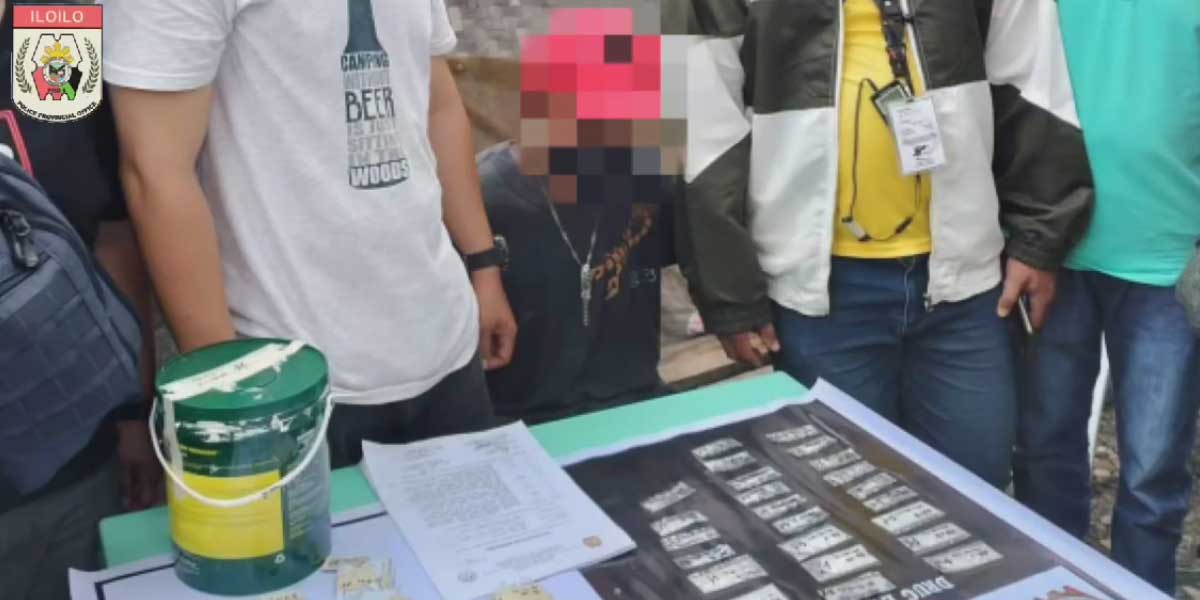 By Jennifer P. Rendon
A convicted criminal was arrested anew during a police anti-illegal drug operation at Tigbauan, Iloilo on July 18.
Police identified the suspect as Randolf Dionisio alyas Negro, 44, a resident of Barangay Habog- Habog, Molo, Iloilo City.
The suspect was arrested in a buy bust operation at Barangay Namucon, Tigbauan.
Members of Tigbauan Municipal Police Station arrested the suspect after he sold a sachet of suspected shabu for P8,000.
Police recovered 24 plastic sachets of suspected shabu weighing around 60 grams.
The seized illegals drugs have a standard drug price of P408,000.
Surveillance operations were down against the suspect following information that there were new faces who were frequently seen visiting his place.
The suspect is deemed a high value individual (HVI) as he had a previous arrest on illegal drugs.
He was incarcerated in 2016 for a drug-related offense and got out of jail in March 2022.
A case for violation of Republic Act 9165 (Comprehensive Dangerous Drugs Act of 2002) was already filed against the suspect Tuesday afternoon.