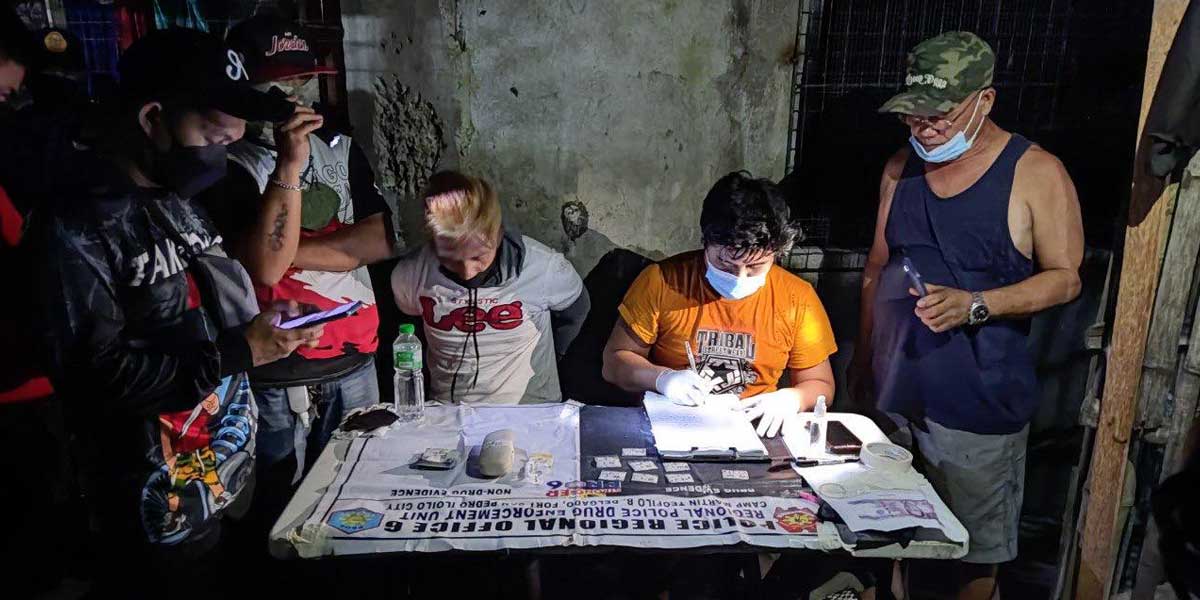 By Jennifer P. Rendon 
A former convict was arrested in a police anti-narcotics operation early evening of Jan 9, 2022 in La Paz, Iloilo City.
Mario Revilla alias Tikboy, 37, was collared near his home at Barangay Lapuz Norte, La Paz.
Members of the Regional Police Drug Enforcement Unit (RPDEU)-6 Team 3 and the Iloilo City Police Station 2 mounted the bust after weeks of surveillance operations.
Lieutenant Colonel Mark Anthony Darroca, RPDEU-6 chief, said they received information of Revilla's drug involvement since November 2020.
Revilla was considered a high-value individual (HVI) drug personality because he could dispose around 50 grams in a span of 2-3 days, Darroca said.
Revilla was collared after he allegedly sold a sachet of suspected shabu for P18,000 to a police poseur-buyer.
Recovered from his possession were seven sachets of suspected shabu, the marked money, and several non-drug items.
Darroca said the illegal drugs seized weighed around 40 grams and has an estimated value of P272,000.
With his arrest for alleged violation of Republic Act 9165 (Comprehensive Dangerous Drugs Act of 2002), Revilla was again thrown behind bars.
He was recently released from incarceration after he was convicted for an illegal gun possession offense in 2013. He was reportedly arrested in a mall in City Proper district, Iloilo City.
But Revilla's notoriety didn't stop there as Darroca claimed that he was also involved in robbery and theft cases.