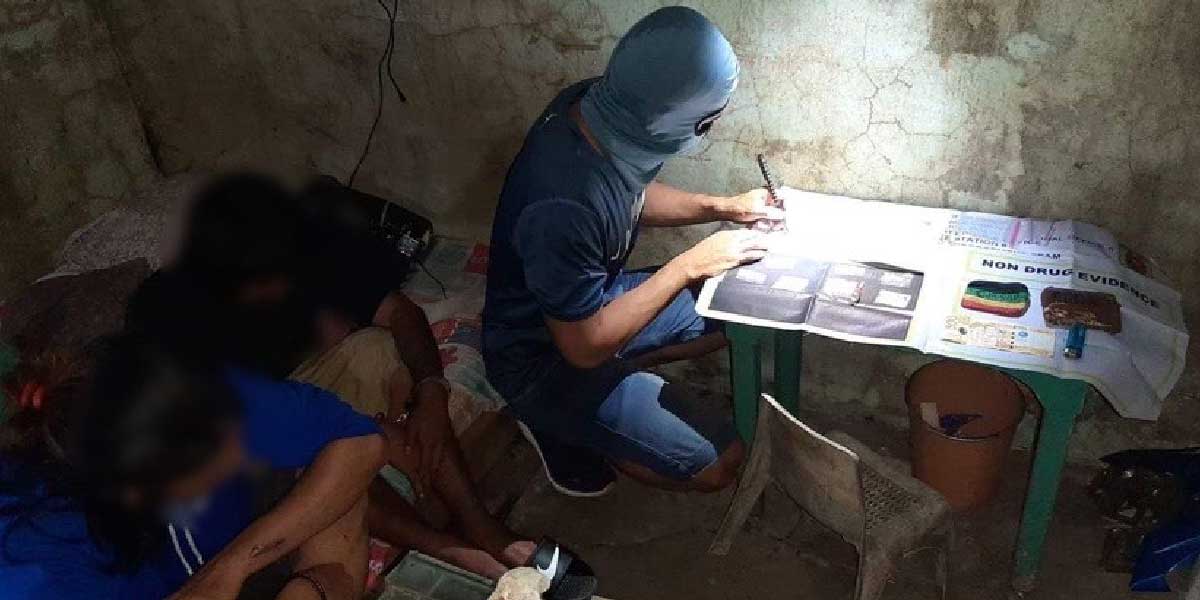 By Glazyl Y. Masculino
BACOLOD City – Two persons, including a former call center agent, were arrested in a buy-bust at Barangay Pahanocoy here last Saturday.
Police identified the subject as former call center worker Carel John Rula, 42, of the said village; and his alleged drug supplier Rodel Remegio, 24, of Barangay 18 here.
Police Major Joery Puerto, head of Police Station 8, said police operatives learned that Rula also had a transaction with Remegio at that time, prompting them to also subject the latter to the drug bust.
Authorities confiscated from the duo seven sachets of suspected shabu weighing 20 grams worth P136,000, the P500 marked money, a lighter, and an improvised tooter.
Puerto said that Remegio allegedly supplied drugs to Rula upon instruction from a person deprived of liberty (PDL) at the Metro Bacolod District Jail (MBDJ)-male dormitory in Barangay Handumanan here.
"Ang number nga gatawag sa iya (Remegio) halin sa BJMP Handumanan, ginahambalan siya kung kay sin-o niya idul-ong ang item," he added.
Puerto said Remegio was arrested in 2018 and was released through plea bargaining in February this year.
"Didto niya guro nakilala ang contact niya sulod jail sang na preso man siya," he added.
Puerto said they already have the name of the PDL but refused to divulge it, adding that they have forwarded it to the headquarters to determine their next step.
Puerto also said that Remegio has not revealed yet the source of the drugs.
Rula, in an interview with Aksyon Radyo Bacolod, admitted to using illegal drugs but he was never into selling. He also denied knowing Remegio.
Remegio and Rula will be facing charges for sale and illegal possession of dangerous drugs.