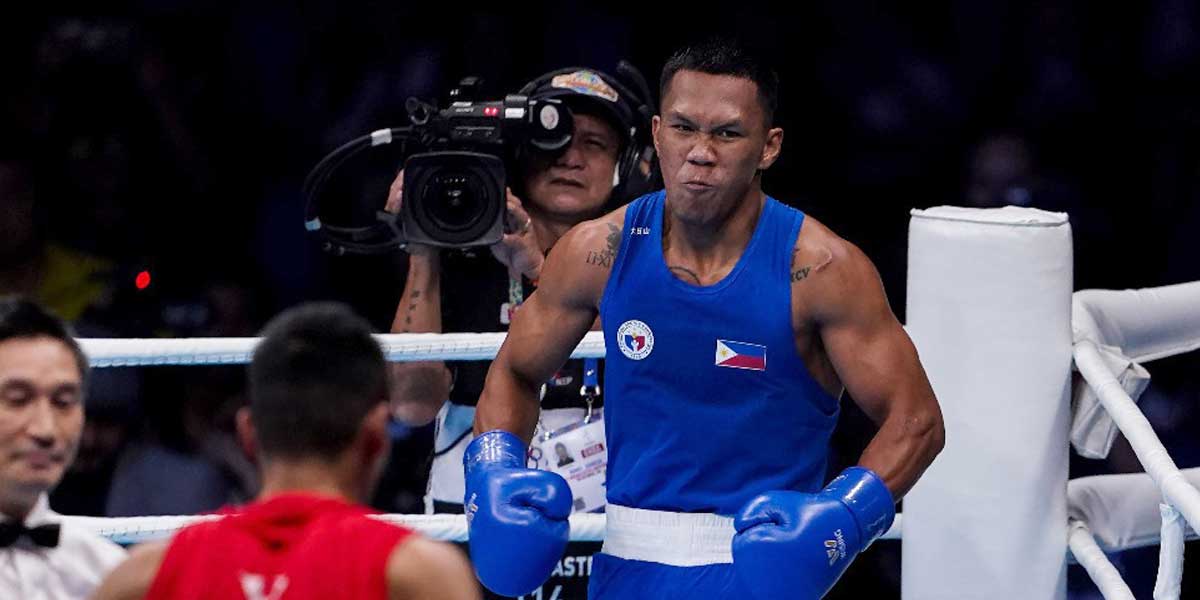 By Leobert Julian A. de la Peña
After Eumir Marcial's post-Tokyo Olympics fever, the Filipino boxer is finally ready to get back on the ring as he is scheduled for his second professional fight this April.
Marcial received a message from his MP (Manny Pacquiao) big boss Sean Gibbons that he will be having a fight this April and has already arrived in the United States but the opponent is still yet to be determined as of the moment.
The Tokyo Olympics bronze medalist will then move from Los Angeles to Las Vegas and will be under the mentorship of world-renowned conditioning coach Angel Memo Heredia this February.
"I thank Sir Sean Gibbons and Senator Manny Pacquiao for making sure I get the best possible team here in the US. I know a lot of great things that Coach Memo has done that's why it excites me a lot that I will also be under Memo's program," said Marcial.
Marcial came from an impressive professional debut when he out-boxed American foe Andrew Whitefield in four rounds two years ago.
Aside from his second pro bout, Marcial and his team are also looking to prepare for the upcoming 31st Southeast Asian Games scheduled on May 12-23 in Hanoi, Vietnam.
The SEAG event to be held in Vietnam will be crucial to Marcial as he is seeking to clinch his fourth straight SEAG gold medal.
"Finally, I can now fully focus on my training. I was told to prepare for a scheduled outing. I need to be in excellent shape because I want to get back in the ring soon, and also make myself available for the national team by May," added Marcial.