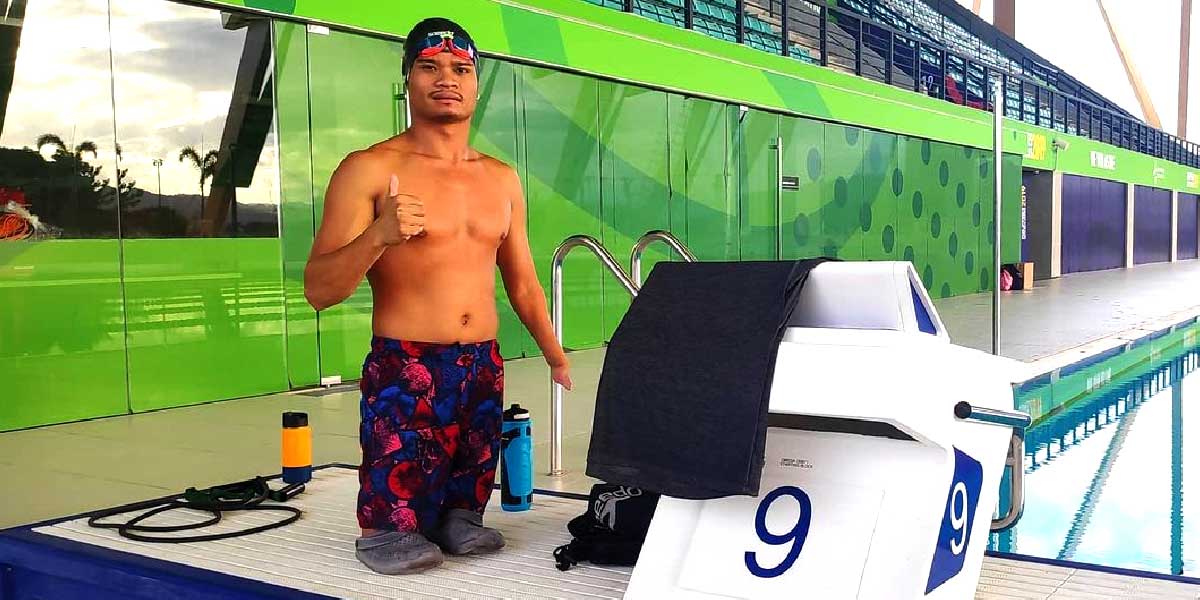 By Leobert Julian A. de la Peña
Filipino swimmer Ernie Gawilan ended his 400-meter freestyle Tokyo Paralympics campaign with a sixth-place finish.
Despite falling short of a podium finish in the prestigious event, Gawilan still pulled off a convincing performance after besting two swimmers from Singapore and Chinese Taipei.
Gawilan clocked in four minutes 56.24 seconds during the grand finals but was not enough to edge the swimmers from Italy, Argentina, and the United States for a top-three contention.
The 30-year-old prized swimmer had an amazing final run in the last 200-meters and was in seventh place for the majority of the race until overtaking Singapore's bet.
World-record holder Mark Malyar of Israel had another historic run after breaking his own previous record and went on to clinch the gold medal with a winning time of 4:31.06.
The silver medal went to Andrii Trusov of Ukraine who registered a time of 4:35.56 while Evan Austin of the United States finished third with 4:38.95.
Meanwhile, co-Paralympic swimmer Gary Bejino finished 14th out of the 16 swimmers during the men's 50-meter butterfly event and will not be seeing action in the finals.