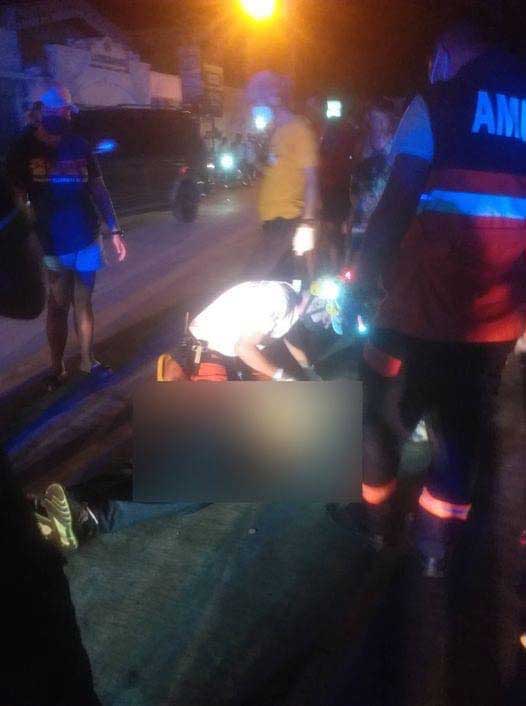 By Glazyl Y. Masculino
BACOLOD City – A lawyer involved in a hit-and-run accident that killed a senior citizen along La Salle Avenue in Barangay Villamonte here last Thursday is scheduled to meet with the latter's family today, June 20, 2022.
Major Ritchie Gohee, head of Police Station 4, said a representative from the lawyer's side informed the police on Saturday that they are willing to meet with the family of 63-year-old Aquilino Cambelisa Jr. to discuss the incident.
The name of the lawyer was withheld pending the possible settlement with the victim's family or filing of the case against him.
Gohee said that police considered the case as a hit-and-run after the lawyer, who was at the scene when the rescuers arrived, left while Cambelisa was taken by an ambulance.
Despite being reportedly told by rescuers to wait for the traffic investigator, the lawyer fled on board his driven sedan.
"Na shock daw siya pagkatabo," Gohee said, based on the statement of the lawyer's representative.
Gohee said that Cambelisa died at Corazon Locsin Montelibano Memorial Regional Hospital (CLMMRH) here Thursday night. Police failed to get details as to how the accident happened.
Last Friday, Gohee said that Councilor Archie Baribar went to the police station to ask for a blotter report of the accident and asked for an update regarding the victim.
Gohee said that Baribar then told the police that the sedan driver in the accident is his colleague in a law firm.
Gohee said Baribar assured him that his colleague is willing to coordinate with the police in the investigation.
With the scheduled meeting of both parties, Gohee said they will just wait for the decision of the victim's family on whether to pursue the case or have a settlement.