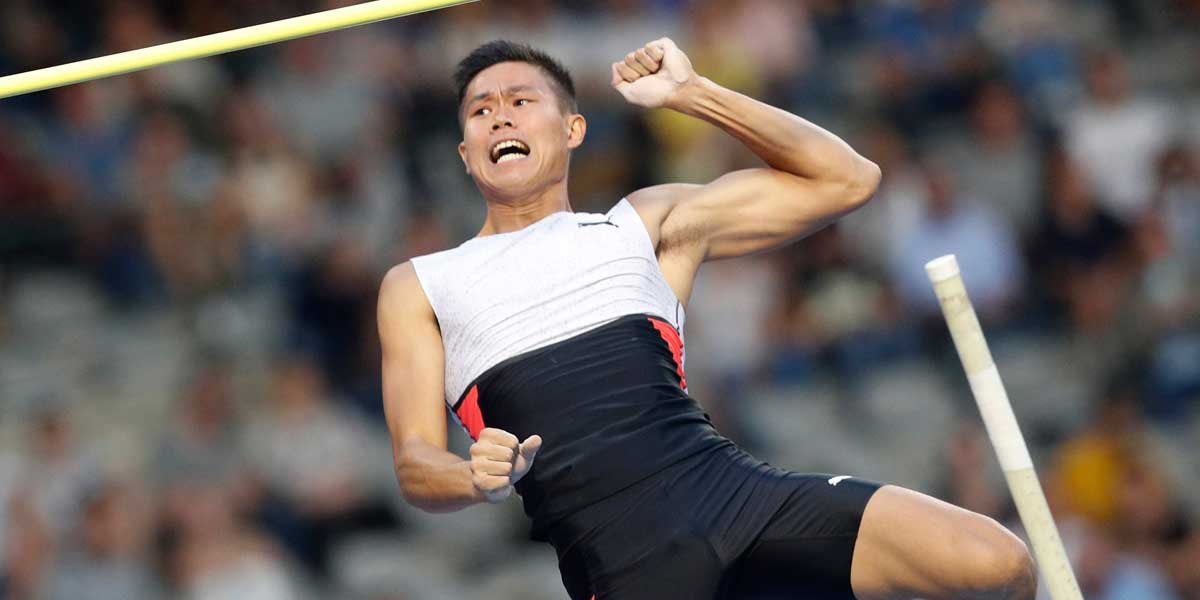 By Leobert Julian A. de la Peña
It didn't take long for Filipino pole vaulting sensation EJ Obiena to bounce back after clinching the gold medal during the 2022 Orlen Copernicus Cup held in Poland.
After a disappointing 10th place finish at the 2022 Meeting Hauts-de-France Pas-de-Calais, Obiena was eager to redeem himself as he posted his season-low 5.61 meters.
Obiena immediately buckled to work and scored his highest clearance of the year when he got past the 5.81-meter mark on his way to the championship podium.
The Filipino sensation had an easy time going after the 5.41-meter mark but had to take some time at 5.61 meters when he burned his first two attempts.
Obiena then successfully scored at the 5.71-meter mark before leaping his gold medal score of 5.81 meters while all of his competitors failed to do so.
Pole vaulting superstars Ben Broeders of Belgium and Brazilian Thiago Braz were behind Obiena with a 5.71-meter score.
After his championship campaign in Poland, Obiena is bound to continue his hot streak in Belgrade, Serbia, in the upcoming World Indoor Athletics Championships from March 18 to 20.
Obiena's gold medal performance at the Orlen Copernicus Cup was his sixth tournament in two months since announcing his delay in his 2022 schedule due to a left knee operation.