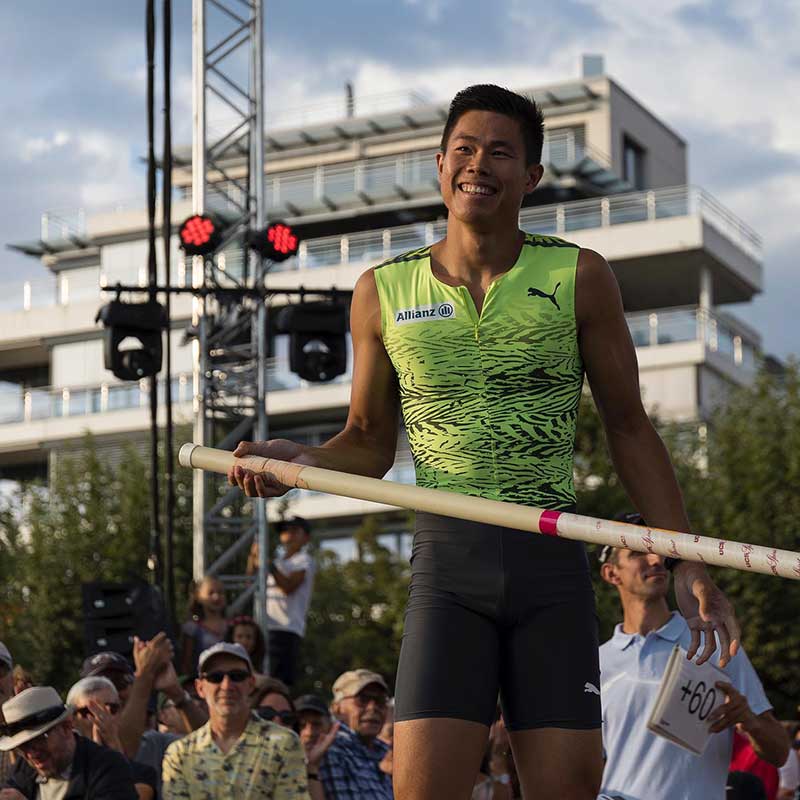 By Leobert Julian A. de la Peña
EJ Obiena is currently on a roll after ending his 2022 Athletissima pole vaulting tournament with a third-place finish held in Lausanne, Switzerland.
After clinching the gold medal during the Internationales Stabhochsprung-Meeting in Germany several days ago, the Filipino pole vaulting sensation continued his great start in the second part of his competing schedule.
The Filipino superstar finished the contest with a score of 5.80-meters, only one centimeter shy of his gold-medal win in Germany.
Obiena had the chance to steal second place from United States' Christopher Nilsen but the American edged him via the count-back rule.
Tokyo Olympics' gold medalist Armand Duplantis of Sweden reigned supreme in the tournament after getting past the 6.10-m height.
Duplantis' stellar run helped him reset Athletissima's new record and is still the world's no.1 male pole vaulter with 1,612 points.
Obiena's third-place finish will earn him another major point boost in his world ranking score and is nearing Nilsen's second-place spot.
Currently, Obiena is locked in the third spot with 1,408 points while Nilsen is only ahead by 27 points with his 1,435 points.
After two good campaigns in just a week, Obiena will fly back to Germany in Leverkusen to join the True Athletics Classics on August 29.