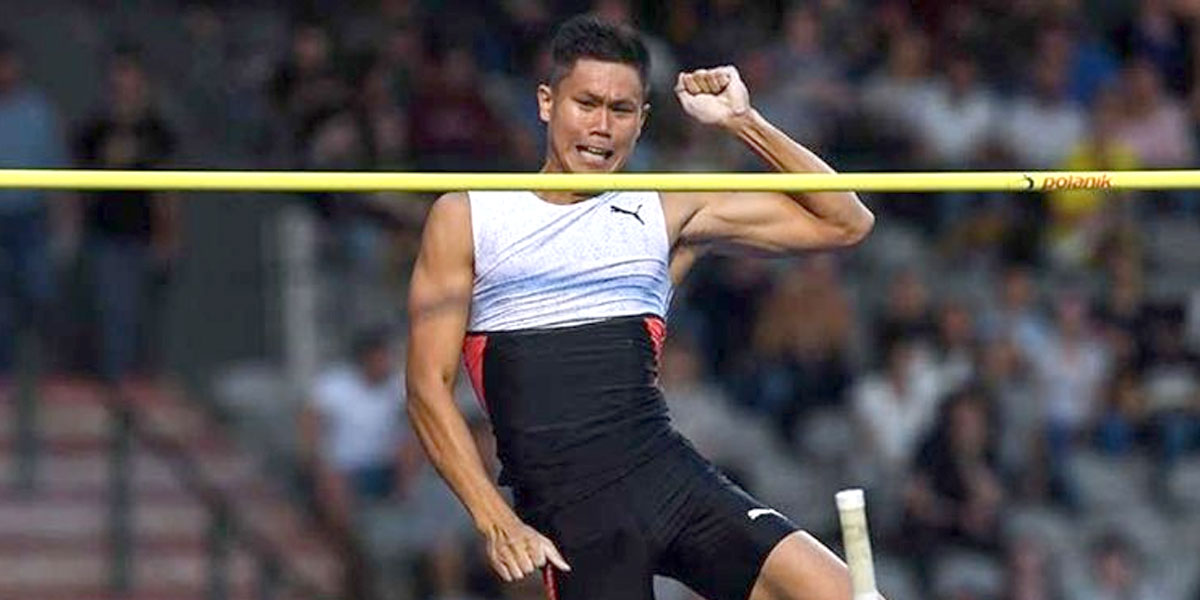 By Leobert Julian A. de la Peña
EJ Obiena's dominant international run continues after clinching second place in the recently concluded 2021 Kamila Skolimowska Memorial meet in Chorzow, Poland.
The world's no. 5 pole vaulter cleared the 5.80-meter mark together with American KC Lightfoot but wasn't able to get past the 5.86-meter mark, the winning height Chris Nilsen had.
It took the Filipino two tries to successfully get over the 5.80-meter mark but chose a crucial decision to skip his other attempts after failing his first in the 5.86-meter mark.
Instead of pouring all of his attempts in 5.86 meters, Obiena decided to skip the height and went all out for the 5.92 meters.
Obiena used his two spare attempts in the 5.92-meter mark but failed to break the national PH record in pole vaulting which he recently set.
Obiena set the PH national record during the Paris Leg of the Diamond League where he cleared an outstanding 5.91-meter height.
The Tokyo Olympian broke his previously recorded height tally of 5.87 meters last June in the Irena Szewinska Memorial tournament.