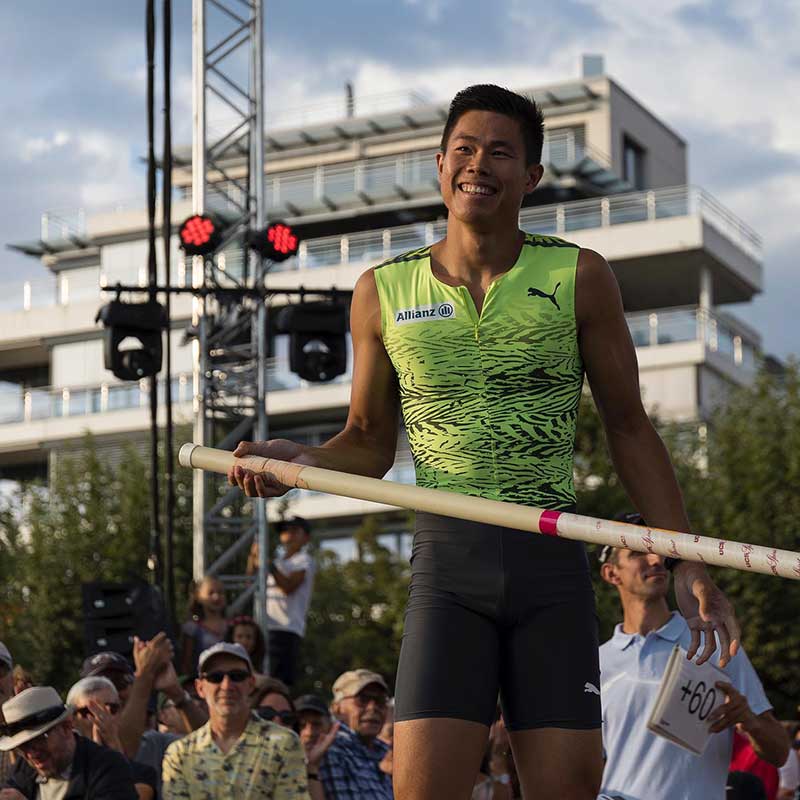 By Leobert Julian A. de la Peña
Filipino sensation EJ Obiena's quest for an unstoppable pole vaulting spree is pretty much in the bag after collecting his third gold medal out of four stints during the St. Wendel City Jump tournament held in Germany.
Obiena already stamped his name as Germany's pole vaulting star of the month after gold medal finishes during the Internationales Stabhochsprung-Meeting and the 2022 True Athletes Classics in Leverkusen.
His lone bronze medal during the four tournaments came during the 2022 Athletissima pole vaulting tournament held in Lausanne, Switzerland.
It was another classic Obiena show during the St. Wendel City Jump event after scoring a title-clinching 5.86-meter height.
Aside from scoring one of his best-hurdled heights since entering the second half of the season, Obiena also reset St. Wendel's new record.
Placing second behind Obiena was Menno Vloon of the Netherlands after tallying 5.81-m and edged France's Anthony Ammirati via the count-back rule.
Just like his past two gold medal outings in Germany, Obiena attempted to shatter his own Asian record by getting past the 6.0-m hump.
However, Obiena failed to get through and used all of his three total attempts that kept his 5.94-m record still unbroken.
This is only the beginning of Obiena's second-half scheduled tournaments and will have the chance to extend his streak of podium finishes when he takes part in another leg of the Diamond League in Brussels, Belgium and the ISTAF Berlin meet.