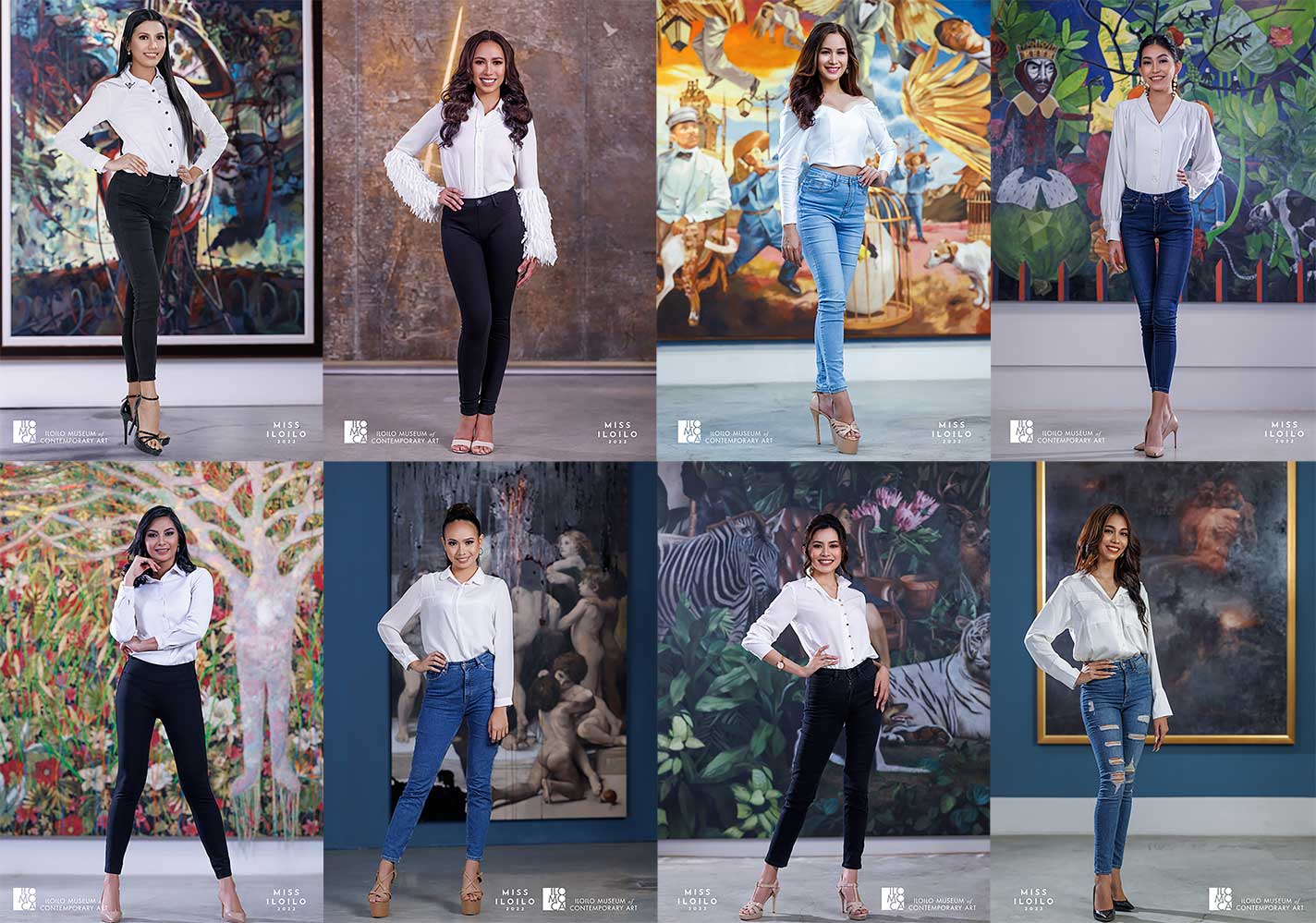 Eight equally beautiful Ilonggas will vie for the three crowns and the opportunity to represent Iloilo City in three of the biggest pageants in the country in the much-awaited Miss Iloilo 2022 today, Jan 22, 2022.
The pageant, which went on a hiatus last year, is making a comeback in this year's edition of Dinagyang Festival.
This year, the Miss Iloilo pageant will feature eight Ilonggas from the city and province of Iloilo:
Candidate No. 1 – Erica P. Doronilla from Sara, Iloilo
Candidate No. 2 – Angelica E. Bolences from Tigbauan, Iloilo
Candidate No. 3 – Elli Rose L. Elola from Pavia, Iloilo
Candidate No. 4 – Blessie Jay S. Villablanca from La Paz, Iloilo City
Candidate No. 5 – Jessah Jen M. Garbino from Cabatuan, Ioilo
Candidate No. 6 – Tsina Jade D. Chu from Anilao, Iloilo
Candidate No. 7 – Elisha Lorraine G. Abella from Jaro, Iloilo City
Candidate No. 8 – Dorothy Marie P. Gemillan – from La Paz, Iloilo City
Due to the COVID-19 situation in the city, the pageant night will not be open to the public. Instead, it will be livestreamed via Facebook through the official Facebook pages and Youtube channels of Miss Iloilo and Iloilo City Government this Saturday, January 22, 2022.
The pageant will be directed by award-winning Ilonggo director and University of the Philippines Visayas (UPV) Professor Kevin Piamonte and hosted by film-producer and UPV Professor Bobby Rodriguez together with Allen Guillen.
The eight Ilonggas will battle for the three major titles namely, Miss Iloilo-Universe, Miss Iloilo-Binibini, and Miss Iloilo-World and eventually, represent Iloilo City in the three national pageants.
During the first edition of the pageant in 2020, Rabiya Mateo was crowned Miss Iloilo Universe where she represented Iloilo City during the Miss Universe Philippines pageant and won the crown.
Mateo then represented the Philippines in the prestigious Miss Universe pageant in the USA in May 2020 where she entered the top 21. (DG)