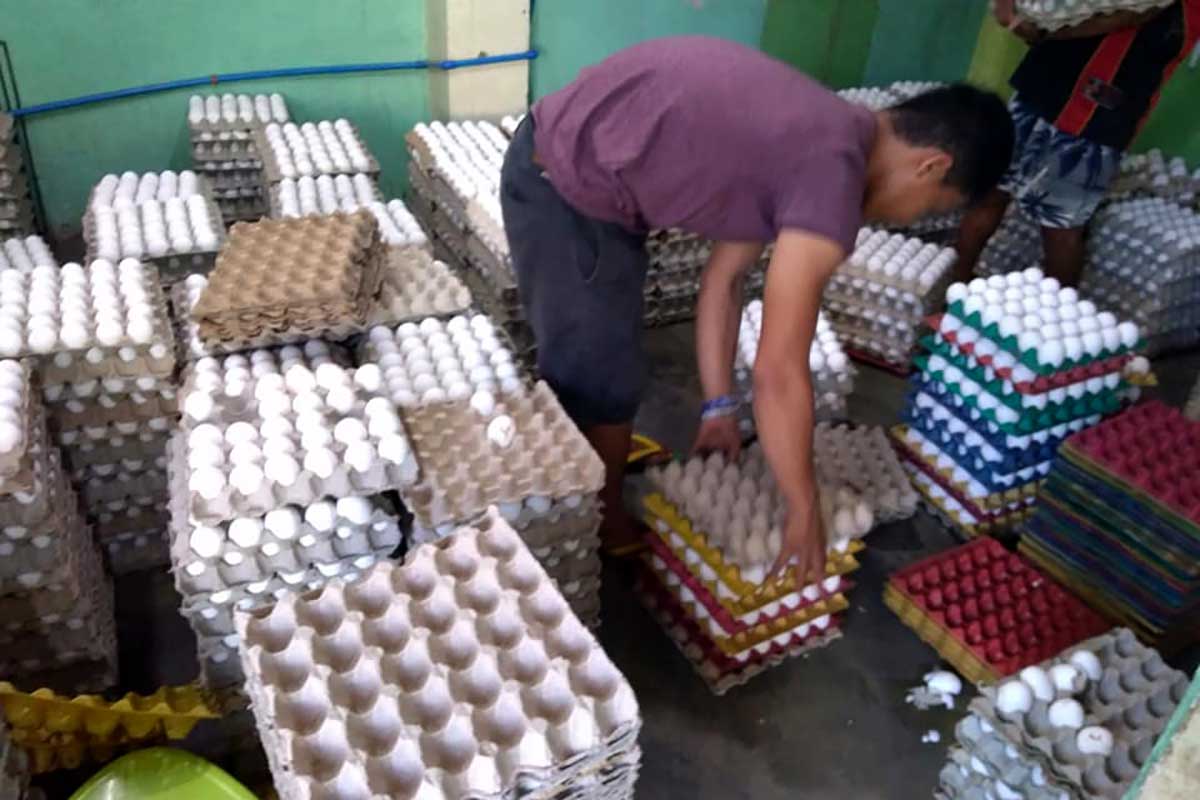 Public is advised to tighten their belts even more amid the soaring prices of commodities, particularly eggs, which could reach P10 to P15 apiece by next week.
The Agricultural Sector Alliance of the Philippines Inc. (AGAP) party-list warned that the egg prices may reach up to P15 in the next weeks due to high production costs and the threats of the highly contagious avian influenza or bird flu.
AGAP Party-List Representative Nicanor Briones said in a media interview that the high cost of feeds and the oversupply of eggs resulted in a shortage in egg production.
The Department of Agriculture in Region (DA)-6 also shared the same sentiments citing the bird flu which contributed to the spike of egg prices.
Maria Teresa Solis, chief of Agribusiness and Marketing Assistance Division of DA-6, said that the regulations imposed by the different local government units (LGUs) to curb bird flu are among the many factors that may contribute to the price hike of eggs.
Solis stressed that it's the situation and the market which dictate the price of goods.
"May avian influenza indi pwede kapasulod sang mga itlog halin sa Luzon and Mindanao sa syudad.
Dapat protektahan ta man ang poultry industry. It's the market, it's the situation that dictates the price. Supply demand, damo factors gadetermine sang prices," Solis explained in an interview on Wednesday.
She also assured that there is still an abundant supply of eggs in the region amid the restrictions imposed to curb bird flu.
Meanwhile, the retail price of table eggs in Iloilo City is at P7 based on the price monitoring of DA-6.
Solis said that the agency regularly conducts price monitoring of basic commodities in the big markets in Iloilo City.
"Every week we monitor the Central Market and Iloilo Terminal Market. We monitor the data for filing which will be the basis for imposing the suggested retail price (SRP)," she said.
Amid the possible hike of egg prices next week, Solis advised the public to tighten their belts and budget their funds effectively.
"Hugtanay lang sa paha kon magsaka ang egg prices. Kami sa DA we are also finding it difficult to balance sa mga needs sang consumers and suppliers especially subong nga mataas ang inflation naton compared last year," she said.
Based on the data from the Philippine Statistics Authority Region 6 (PSA 6), inflation rate in Region 6 has increased further in June from 5.9 percent in May 2022 to 6.2 percent in June.
The inflation rate is significantly higher than the 4.0 percent recorded in June last year.  (DG)