By Jennifer P. Rendon 
Twenty-two houses were totally burned in an early morning fire that hit a cluster of residential houses in La Paz, Iloilo City on May 9, 2022.
Reports from the Bureau of Fire Protection (BFP)-Iloilo City indicated that two other houses were partially burned at Barangay Rizal, La Paz.
The fire was reported at 5:42 a.m. Monday. The fire fighters arrived at the scene four minutes later.
The fire fighters declared that the fire was put out at 8:42 a.m.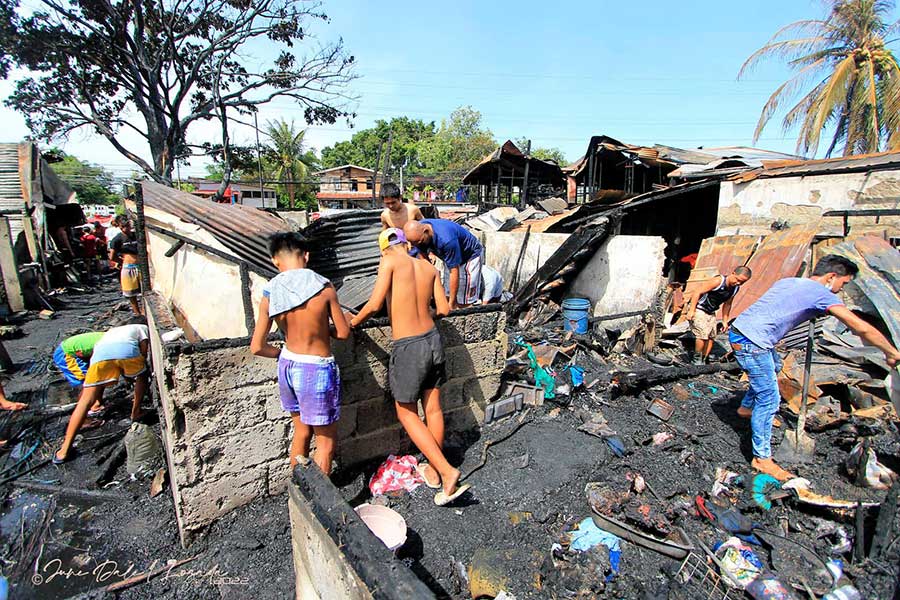 BFP-Iloilo City reported that at least 28 families were affected.
No one was hurt or died in the 3-hour conflagration.
Initial reports claimed that the fire originated from the house of a certain Michel Francisco.
Estimated damage to property was pegged at P1,129,530.