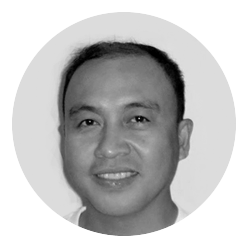 By Alex P. Vidal
"Conflict is drama, and how people deal with conflict shows you the kind of people they are."—Stephen Moyer
IT is now becoming obvious that President Rodrigo Duterte has been using his aide, Senator Bong Go, to confuse his political rivals and, perhaps, the Filipino people.
Mr. Duterte has been floating the idea since early this year that his most trusted sidekick, whose background remains to be a mystery to many Filipinos as of today, will run for president in the May 2022 election.
The President even hinted recently he was willing to run for vice president if his aide will run for president.
And Go appears to be enjoying and cooperating in the biggest pre-election zarzuela meant ostensibly to retain Mr. Duterte into power beyond 2022.
Ditto with the President's acolytes in the PDP-Laban—although he has been replaced as chairman by Senator Koko Pimentel, son of the legendary and party founder, the late ad real maverick former Senator Nene Pimentel.
To compound the drama, Go was reported to have "rejected" PDP-Laban's supposed endorsement for him to run for president.
To further put a flummox on the people's thinking, they made it appear there's a simmering animosity between father and daughter, Davao City mayor Sara-Carpio, who is actually the family's best choice to succeed her father for presidency.
It will not be surprising though if the President will pick somebody who has no solid and credible background in political leadership to succeed him.
After all, it was rumored that Emperor Caligula appointed his horse consul or senator.
-o0o-
But even the most illiterate person in the neighborhood knows Mr. Duterte really intends to endorse his own daughter, founder and will be the official candidate for president of the Mindanao-based Hugpong Ng Pagbabago Party.
And they are using Go to divert the attention of all and sundry.
There is even more than meets the eye in Mr. Duterte's recent "confirmation" that he would run for vice president even as it bolstered suspicions they were, in fact, endorsing former senator Bongbong Marcos as standard bearer.
To confuse an enemy is a major stratagem in any warfare so they do not know which way to turn and will not expect what you do next.
When the rivals are confused they hesitate, wondering what will happen and what they should do.
Hesitation can be fatal in political battle when it hands the enemy the initiative, giving them first strike or the choice of the next move.
Hesitation by rivals has a devastating amongst conscripts who assume that if rivals are not sure what is going on then their doom is assured.
Confusion is invoked when rivals of the Dutertes expect a particular thing to happen and then something else happens instead.
This includes nothing happening when, for example, an attack or changing of squad was expected.
Confusion may also be invoked by acting unpredictably.
The enemy will always be trying to second-guess, typically by studying your past moves.
If you deliberately break past patterns then their predictions will be wrong and their counter-moves counter-productive.
-o0o-
WE have Filipino US Open champions in chess and billiards but not yet in tennis.
But I have good reason to continue patronizing the 2021 US Open despite the pandemic: the venue is 15 minutes away by walk from where I live, and there will be a partial glimpse of what may follow this golden era will be on display at the U.S. Open, which gets underway without Roger Federer, 40, or Rafael Nadal, 35, who both announced they won't compete again in 2021 as they address lingering injuries.
The first day at the US Open has a special aura of newness and even revival for players and fans alike like American baseball's opening day, as reported by Richard Finn.
It is when hope springs eternal for all. On this day, everything and anything is possible.
The past means nothing and only the present counts.
Previous wins and losses, resumes rife with titles, none of that matters. All 128 men's and 128 women's singles competitors start the tournament at the exact same place, all with one goal and dream—to win seven matches and be crowned US Open champion.
Opening Day at the Open is likewise a bonanza for fans. It's like lifting up the lid of a treasure chest, not knowing what delightful treasures are inside.
Walk around USTA Billie Jean King National Tennis Center and your eyes won't know which way to look. It's like your head is on a swivel and your mind is on overload trying to keep up with the action, as world-class players are competing on every court.
Established stars and those trying to make a name for themselves all share the Opening Day stage.
And despite the throng of fans and the scope of the grounds, there is an intimacy between the fans and players that is truly unique.
Everyone gets wrapped up in the thrill of getting the season's final Slam underway. On the outside courts, fans can see the sweat on the faces of the players, hear their exhortations, and marvel at their speed, strength and skills.
Most certainly, every day at the US Open is special, but Opening Day takes "special" to another level.
It is a celebration; a riveting block party that rolls out the welcome mat for players and fans alike. It is the first chapter of an unforgettable drama.
(The author, who is now based in New York City, used to be the editor of two dailies in Iloilo)