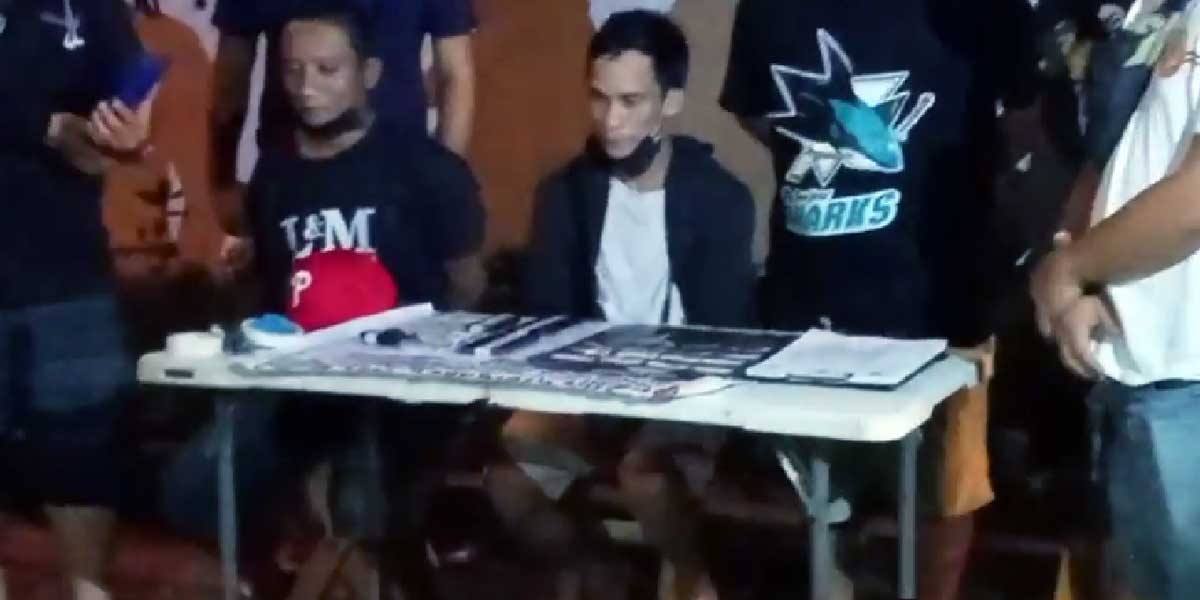 By Jennifer P. Rendon
Two men were arrested following a police anti-narcotics operation late evening of June 26, 2022 in Molo, Iloilo City.
Police identified the suspects as Mark Ulysses Montaño, 37, of Paho Road, Barangay Dolunan Arevalo, Iloilo City and Anthony Amado, 32, of East Timawa, Molo.
Members of the Regional Police Drug Enforcement Unit (RPDEU)-6 and the Iloilo City Police Station 4 caught the suspects 11:30 p.m. of Sunday at Barangay Ta-al, Molo after selling a sachet of suspected shabu for P15,000.
Recovered from the suspects were 16 sachets of suspected shabu, P15,000 buy bust money, three mobile phones, and several non-drug items.
Lieutenant Colonel Antonio Benitez, Jr., RPDEU-6 chief, said that the seized drugs weighed around 55 grams with an estimated standard drug price of P375,000.
Benitez said Montaño is an alleged high-value individual (HVI) drug personality while Amado is a purported street level pusher.
While he claimed to be a gardener, Montaño is said to be the source of illegal drugs of several arrested pushers.
He was accused of robbery several years ago.
Amado, on the other hand, is a tricycle driver who doubled as Montaño's legman.
"You can't go directly to Montaño if the transaction is not facilitated by Amado," Benitez said.
Montaño allegedly sourced his supply from Metro Manila but has an immediate source in the area.
He also served as distributors for other street level pushers in Iloilo City.
Montaño and Amado are now detained and will be charged for violation of Republic Act 9165 (Comprehensive Dangerous Drugs Act of 2002).