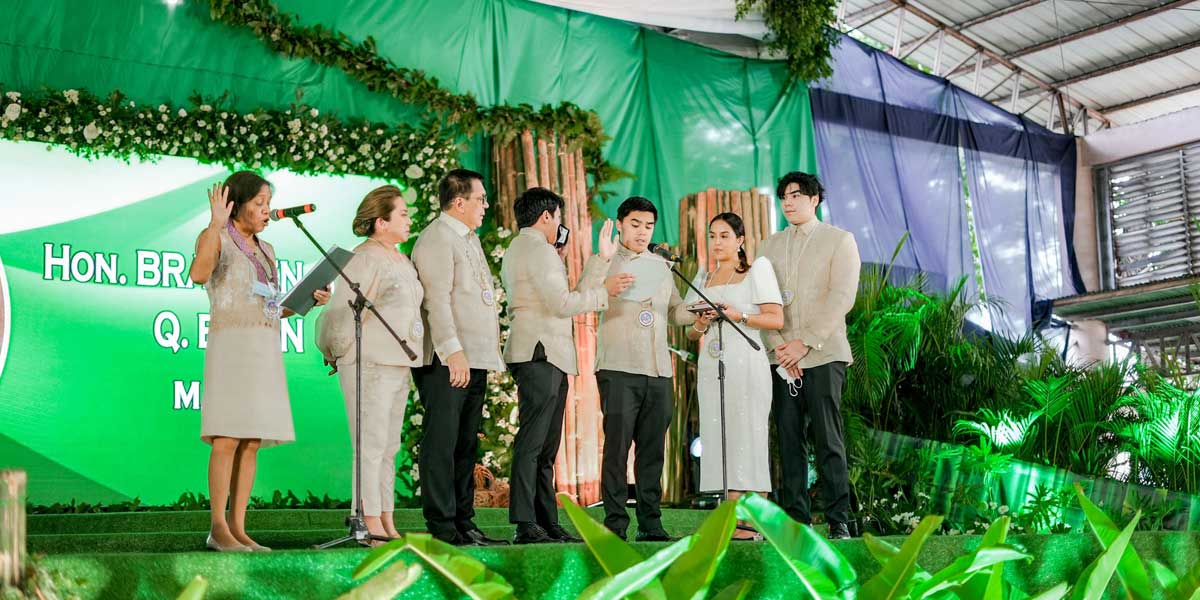 The new mayor of Dumangas, Iloilo promised to put his constituents front and center of his administration in the next three years.
In his inaugural address last June 28, 2022, Mayor Braeden John "Toto BJ" Biron highlighted his key areas of focus that are geared towards a more progressive Dumangas.
Biron said he will donate his salary as mayor to market vendors and daycare workers to help alleviate the effects of the pandemic.
This is not the first time that the young mayor and 4th district congressman donated his salary as he began this initiative when he was mayor of their hometown Barotac Nuevo in 2016.
Even before he was elected mayor, Biron set aside P30 million for the construction of the Dumangas Market Mall. The project and the budget were conceptualized and realized when he served as representative of the 4th congressional district of Iloilo.
He also pledged to build, with help of incumbent 4th district Representative Dr. Ferjenel Biron, the first green-certified Municipal Hall in the country and the world-class Dumangas Haw-as International Sports Arena.
Mayor Biron will also make health services free in their town even as he already donated medical supplies and equipment to several rural health centers in the 4th district.
He also expressed his intention to convert the Dumangas port into an International Seaport to increase the town's income.
According to him, these funds will then support social programs for their people.
All these plans and visions are anchored on the concerns he raised on behalf of the people seeking real and substantial change.
For the transformation to be real and lasting, he promised to start with honest and efficient public service.
According to him, the bigger goal is to make Dumangas the richest town in Iloilo. With strong support from Rep. Ferjenel Biron, he is motivated to continue paving the way to progress for Dumangasanons.
While addressing the crowd, Mayor Biron said that no leader, no matter how powerful, can achieve anything of national significance or importance unless he has the support and cooperation of the people he is charged with leading and the people he has sworn to serve.