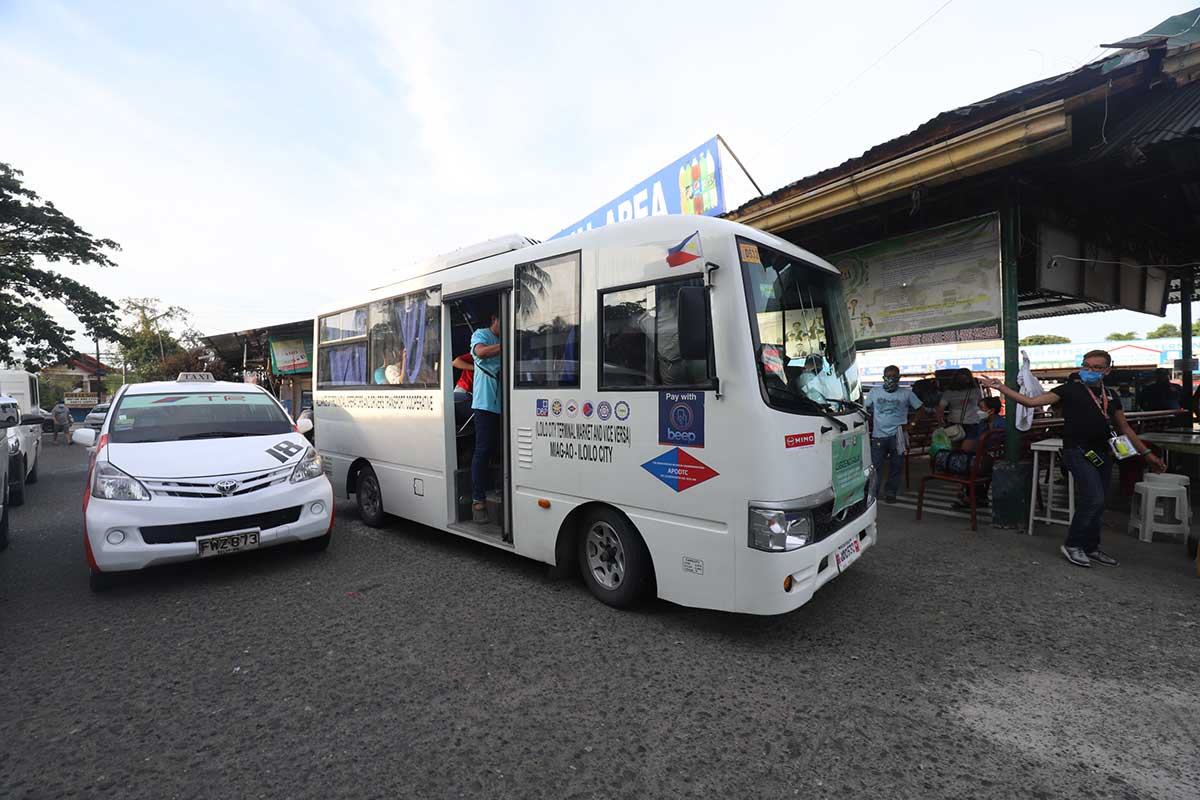 By Joseph B.A. Marzan
The Land Transportation Franchising and Regulatory Board-Region 6's (LTFRB-6) spokesperson on Saturday said that they might issue new special permits again after the suspension of the Local Public Transport Route Plan (LPTRP) last Friday.
LTFRB-6 spokesperson and lawyer Salvador "Jun" Altura Jr. told Aksyon Radyo Iloilo that they did expect the suspension of the LPTRP implementation.
Altura said they took note of the commentaries from mass media that collated public sentiment against the LPTRP.
Altura explained that with the suspension of the LPTRP implementation, they may have to "undo" the issuance of special permits for jeepney units, including traditional jeepneys tapped to augment the minibus-type modern jeepneys.
"Based on [transport cooperatives'] application, we issued special permits or provisional authority and on the [jeepney] units they used for augmentation, we also issued special permits. These units do not necessarily come from the city loop, but on out-of-city routes who are [cooperative] members, like from Leganes and Pavia, so we awarded them with special permits as well," he said.
"The effect of the suspension of LPTRP implementation, because it goes back to the old routes, what we have done for the past 3 weeks, we will undo."
He clarified that while they have not discussed the legal approach as to what will happen, he assured that there will be special permits for units under the old routes.
"We haven't discussed the right legal approach there, because what the city asked for is mere suspension. We don't know what will happen after 45 days, because there will be consultation. In the first 7 days, we will do our best in support of the city to address the issuance of special permits back to the old routes," he said.
"When we issued the special permits and provisional authorities and accepted applications for new [Certificates of Public Convenience], the old routes had effectively been cancelled. What we will do with the special permits that we have already issued, we still don't know how to deal with it. Most likely, since [the LPTRP] was merely suspended, we might also just suspend that," he added.
Iloilo City Mayor Jerry Treñas on July 1 issued Executive Order No. 1, series of 2022, which would suspend the LPTRP implementation for 45 days after a 7-day coordination period with the transport groups in the city and the province.
The city government is expected to lead the conducting of public consultations on the LPTRP during the 45-day suspension period.
The executive order cited the continuing COVID-19 pandemic, national and local inflation, public clamor, and the impending increase of commuters due to the upcoming opening of face-to-face classes as reasons for the said suspension.