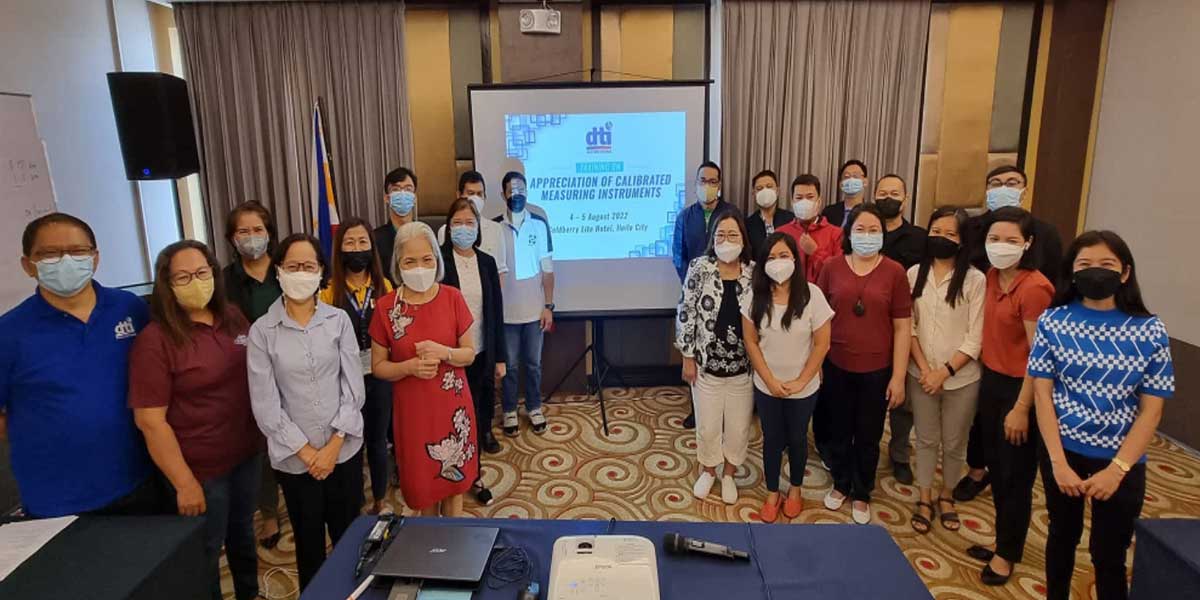 Department of Trade and Industry (DTI)-6 Regional Director Rebecca Rascon discussed the importance of using measuring instruments that give accurate results in DTI's monitoring and enforcement activities to ensure that establishments and firms engaged in selling products under mandatory certification are within the standards set by law.
This happened during the opening program of the Training on Appreciation of Calibrated Measuring Instruments held on August 4, at the Goldberry Lite Hotel in Iloilo City.
The measuring instruments utilized by DTI for monitoring and enforcement actions were calibrated last year by the Department of Science and Technology's (DOST) Meteorology Office. Mark V. Rosales and Kirk A. Aguirre, invited speakers from the DOST Meteorology Office, will train the staff from the Consumer Protection Division of the Regional Office and the Consumer Protection Units from each province in Region 6 until August 5, 2022.
Rascon emphasized that the proper conduct of monitoring and enforcement does not rely on the instruments' readiness but also on the people who use them.
The training, which the Consumer Protection Division organized, provided participants with theoretical and practical knowledge in using various calibrated measuring instruments. It is expected that through these calibrated measuring instruments, the results of the monitoring and enforcement activities to be conducted by DTI R6 will be accurate and non-contestable.
RD Rascon added that DTI R6 will continue to conduct simultaneous monitoring and enforcement activities to enable a better marketplace and protect consumers from unfair trade practices.