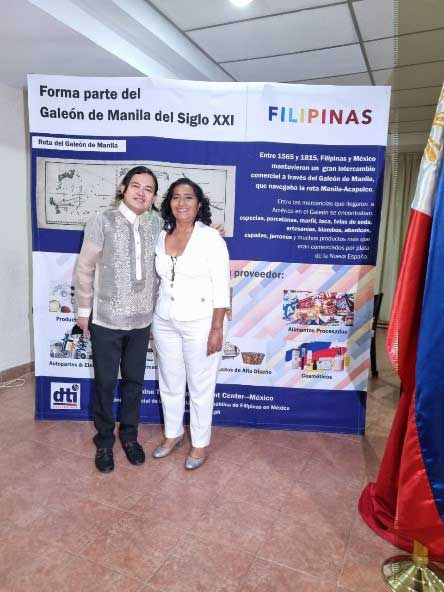 The Philippine Trade and Investment Center (PTIC) in Mexico furthered its mandate of promoting Philippine exports and investments in the Latin American Region with investment promotion activities in the Mexican cities of Acapulco, Vera Cruz, and Puebla.
PTIC-Mexico Commercial Counsellor and Director Vichael Roaring, together with the Philippine Ambassador to Mexico Demetrio R. Tuason, participated at Dia del Galeon, an annual event commemorating the historic galleon trade linkages between the cities of Manila and Acapulco.
Against the backdrop of the 456th Return Voyage of the Manila Galleon, the activities focused on the rich legacy of cultural history and prior centuries of trade between the Philippines and Mexico to promote trade and investment in the 21st Century between the two countries. During the event PTIC-Mexico promoted the Philippines as a trade and investment partner, highlighting sectors such as: automotive electronics, Business Process Outsourcing, and manufacturing, among others.
The Philippine officials met Acapulco Mayor, Ms. Abelina Lopez and her cabinet to discuss future collaboration in trade, investment and tourism events. In his remarks during a formal reception with the Mayor, Ambassador Tuason emphasized the historical ties between the Philippines and Mexico.