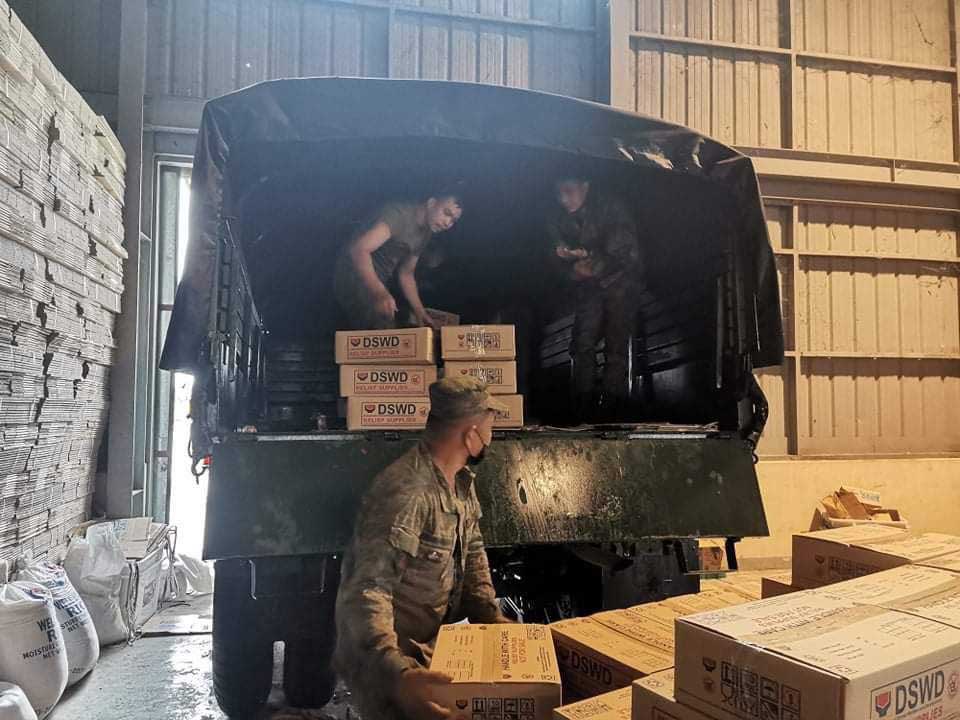 By Jennifer P. Rendon
Thousands of family food packs (FFPs) were released to local government units (LGUs) affected by tropical depression Agaton.
The Department of Social Welfare and Development (DSWD)-Region 6 reported on Wednesday that it released to 10 LGUs 10,327 FFPs worth P5,018,922.
In Capiz province, the town of Dumarao received 1,000 FFPs worth P486,000.
Meanwhile, nine towns in Iloilo received 9,237 FFPs.
Sara received 1,699 FFPs worth P825,714; Ajuy with 1,500 FFPs (P729,000); Banate with 1,137 FFPs (P552,582); San Dionisio with 1,100 FFPs (P534,000); Barotac Viejo, Dingle, and Passi City with 1,000 FFPs each (P486,000); Pototan with 491 FFPs (P238,626); and San Dionisio with 400 FFPs (P194,400).
On Tuesday, the DSWD-6 also distributed 100 pieces modular tents worth Php 439,000 to the town of Banate, Iloilo.
Earlier, the agency has assured that it is ready to augment the resources of LGUs affected by Agaton.
DSWD-6 Regional Director Ma. Evelyn Macapobre assured that affected families will get relief assistance.
"We will augment the resources of the LGUs in responding to the situation. While the LGUs remain at the forefront of disaster response, kami, we are ready na tulungan sila," Macapobre said.
At that time, the DSWD-6's Disaster Response Management Division said that the office has 23,053 standby family food packs.
Around 7,000 packs are already prepositioned in different areas while 16,053 are at the regional warehouse.
The food packs cost P11.2 million.
The agency has also P16.9-million worth of non-food items that can be released whenever the need arises.
Meanwhile, Members of the Philippine Army's 301st Infantry "Bayanihan" Brigade and the 552nd Engineering Brigade provided manpower and transportation in hauling 6,000 boxes of food packs from DSWD-6 office.
Brigadier General Marion Sison, Commander, 301st Brigade commander, said that the unit's disaster response teams have been deployed to different flood-hit Barangays of Sara, Ajuy, Pototan, Mina, Batad, and Dingle in Iloilo.
Teams were also sent to Dumarao and Panit-an in Capiz.
"We have established close coordination with the different Municipal Disaster Risk Reduction and Management Councils (MDRRMC) and Municipal Social Welfare and Development to synchronize our efforts in assisting our affected families and individuals. It's our mandate to protect and serve our fellowmen, especially in times of calamities and disasters," he said.