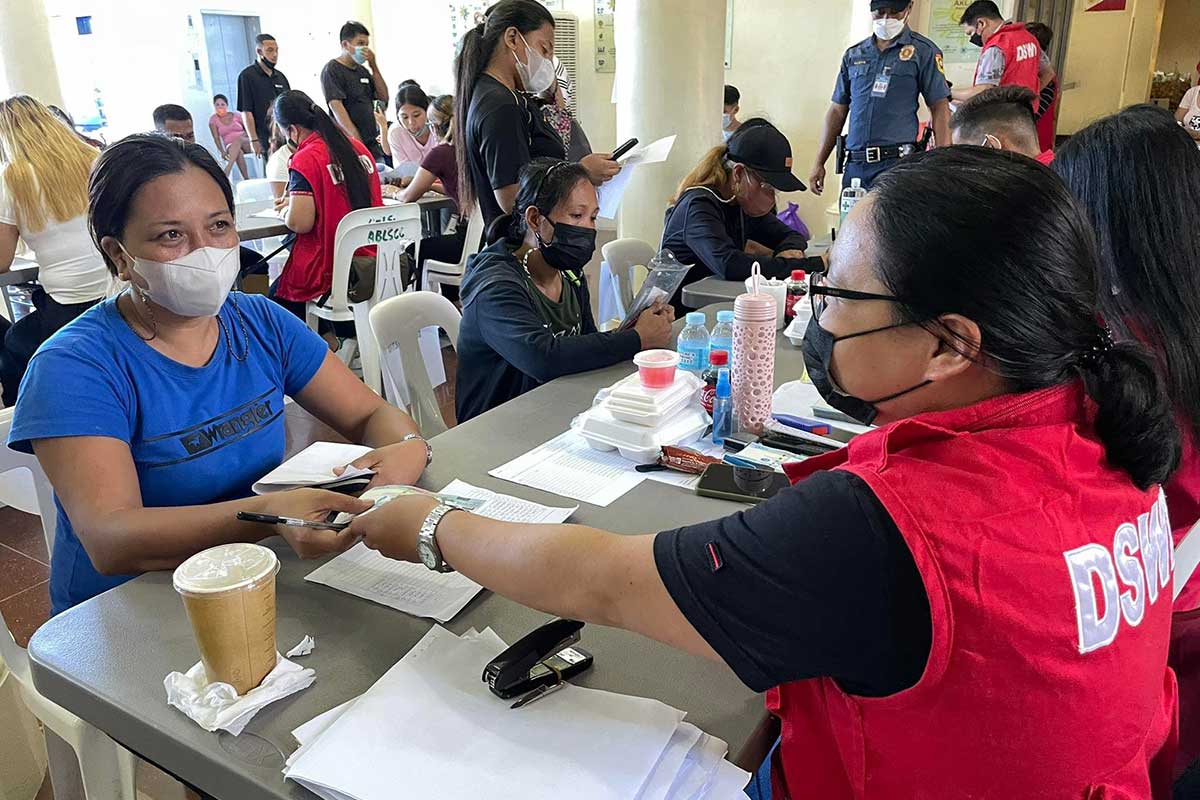 By Jennifer P. Rendon
On the first Saturday of the disbursement of the Department of Social Welfare and Development's (DSWD) education assistance, its regional office in Western Visayas released the highest amount of cash aid.
In an updated report, DSWD-6 said it served 5,260 clients from all over the region and disbursed P21.376 million.
Iloilo, including Iloilo City, has the most number of student-beneficiaries at 1,713 (P7.75 million) while Capiz has 957 students (P4.7 million).
Aklan has 719 beneficiaries (P2.671 million); Guimaras with 671 (1.789 million); Antique with 613 (P2.263 million); and Negros Occidental, including Bacolod City, has only 587 (P2.293 million)
The updated numbers are higher than what was initially stated that Region 6 disbursed P20.76 million to 5,144 students.
Based on that number, DSWD-6 disbursed the most amount, followed by Region 1 with P20.422 million given to 5,715 students.
Meanwhile, DSWD-National Capital Region served 1,694 students (P4.19 million); DSWD-CAR with 1,124 clients (P3.706 million); DSWD-CO with 2,149 (P7.844 million); Region 2 with 4,360 (P10.563 million); Region 3 with 2,661 (P7.154 million); Region 4-A with 5,019 (P14.292 million); Region 4-B with 2,483 (P5.629 million); and Region 5 with 2,832 (P8.131 million).
The list further showed that Region 7 served 3,339 students (P7.234 million); Region 8 with 1,627 (P4.897 million); Region 9 with only 949 clients (P2.801 million: Region 10 with 2,306 (P7.654 million); Region 11 with 2,760 (P6.358 million); Region  12  with 3,755 (P8.694 million); and Region 13 (Caraga Region) has the least number of beneficiaries at 217 (P719,000).
For Atty. May Rago-Castillo, DSWD-6 public information officer, the number would speak about the agency's team effort.
"The DSWD -6 team gave its best, so the credit goes to all the staff who sacrificed. Despite having the highest disbursement, we know that there are still many who have to be served considering those who were not able to go inside the venues when the cut-off time was imposed to ensure peace, order, and crowd management. So, padayon gid for us to serve those unserved. We have to make it up to them," she said.
It can be noted that the agency has been bombarded with complaints following what seemed to be a chaotic system in the disbursement of educational assistance last August 20, the first of the six Saturdays of the payout.
Thousands trooped to different venues all over Western Visayas.
DSWD-6 personnel had to implement an early cut-off as the venues could no longer accommodate students and their parents who wish to avail of the cash aid.
Up to three students per family can receive cash aid worth P1,000 for elementary students, P2,000 for high school, P3,000 for senior high school, and P4,000 for a tertiary student enrolled in a college or technical-vocational school.
But as announced earlier, Castillo said they would modify the giving of cash grants to students.
The DSWD-6 will have satellite payout sites in different towns and cities of the region.
In a statement, Delia Villa-Bagolcol, DSWD-6 officer-in-charge, assured that the agency is continuously setting up a better system to ensure orderly and smooth payout in the succeeding schedules set on August 27, September 3, 10, 17 and 24.
One option is to tap Local Government Units as partners.