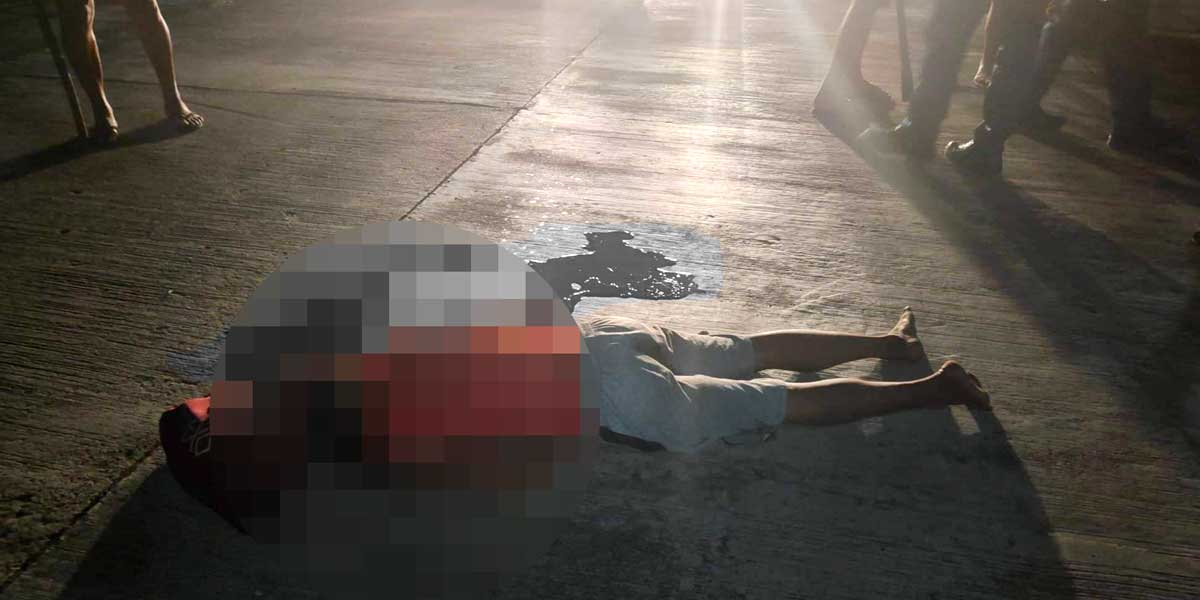 By Glazyl Y. Masculino
BACOLOD City – Police are preparing the filing of homicide charges against a man who hacked his neighbor to death at Barangay M. H. Del Pilar, Pontevedra, Negros Occidental last Thursday.
The victim was identified as Jake Roquero, 40, of the said village.
Police Lieutenant Rowell Peniero, deputy police chief of Pontevedra Municipal Police Station, said the victim, allegedly armed with a bolo, reportedly flagged down a motorcycle rider.
"Daw gin parahan niya bala tapos gin sita kung ngaa ara pa sagwa amo to oras sang gab-i," Peniero said.
Peniero said the suspect identified as 32-year-old Mar John Estanda then heard the commotion outside of his house.
When Estanda tried to pacify Roquero, they both figured into an argument, until the latter allegedly took the bolo.
But, the suspect managed to push him to the ground and grabbed the weapon from the victim, Peniero said.
The suspect then allegedly hacked the victim, who was reportedly under the influence of liquor, Peniero said.
Peniero said the suspect was later arrested at his house, while the bolo was recovered from the scene.