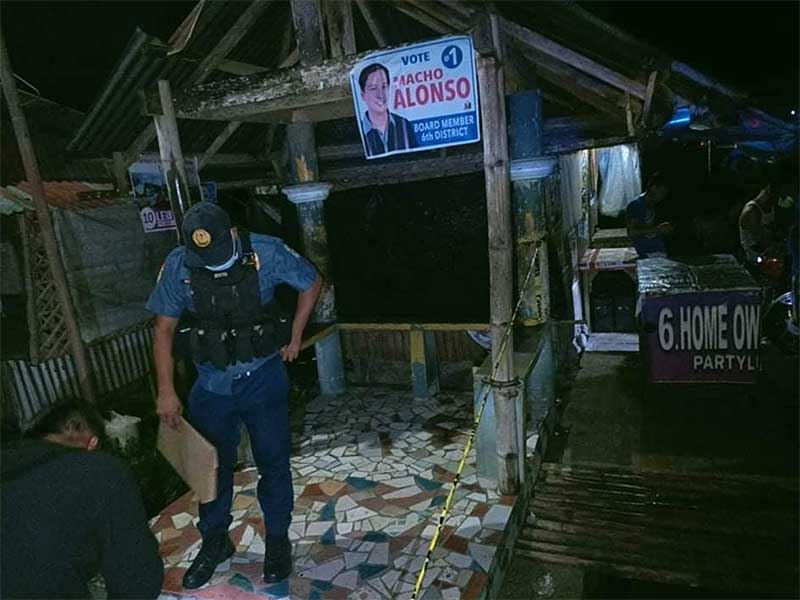 By Glazyl Y. Masculino
BACOLOD City – Police are looking into drug-related deals as possible motive behind the killing of an alleged drug surrenderer in Barangay Mambugsay, Cauayan, Negros Occidental last Tuesday.
The victim was identified as Raymund Bolneo, 42, of Barangay Bulata.
Police Lieutenant Colonel Roberto Indiape Jr., town police chief, said Bolneo was at the waiting shed, along with three other bystanders, when the suspect identified as Jessie John Zamora of Kabankalan City arrived and shot him twice (at close range), hitting his chest and shoulder.
Zamora then fled on board an alleged tricycle, while Bolneo was declared dead on arrival at a hospital. No other injuries were reported.
Police recovered from the scene an empty shell of a .45-caliber ammunition.
Indiape said Bolneo was charged for illegal possession of firearms and ammunition last year and was also allegedly linked to a shooting incident involving a relative in the previous years.
Zamora, on the other hand, is an alleged high value target drug personality of Kabankalan City, according to Indiape.
Indiape said the victim and the suspect probably knew each other.
"Possible may contact sila duwa, or gin kadtuan siya sang suspect didto," he added.
Indiape said they are linking the case to illegal drugs considering the background of the two protagonists.