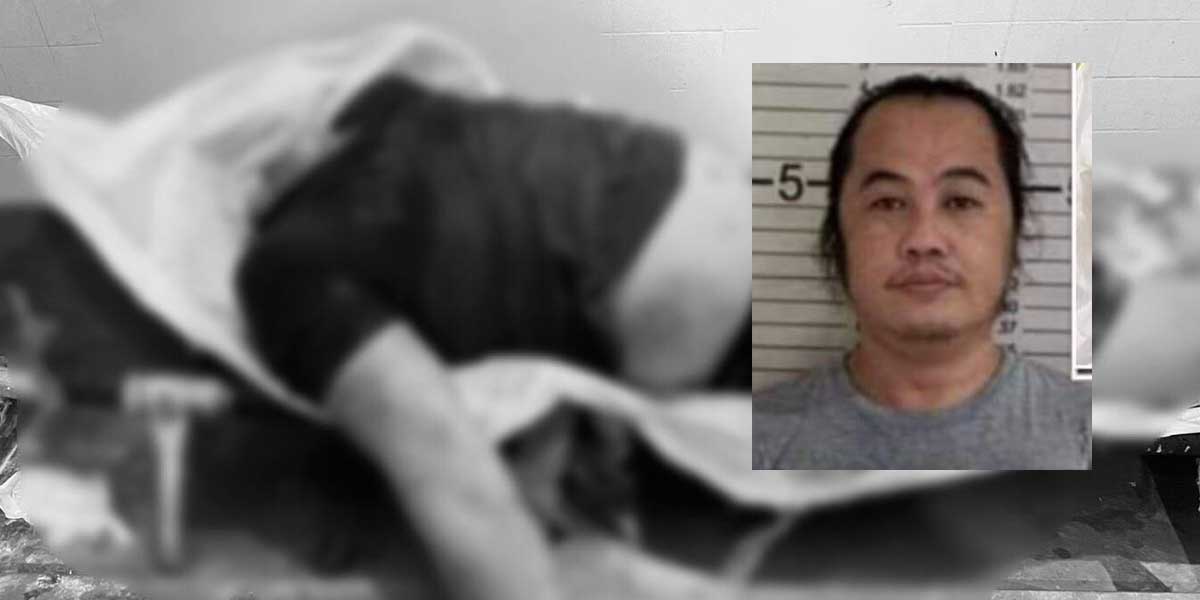 By Glazyl Y. Masculino
BACOLOD City – Don't speculate.
This was the reaction of Police Colonel Manuel Placido, director of Bacolod City Police Office (BCPO), to speculations linking the brutal murder of an alleged drug personality last Tuesday to the killing of a policeman over the weekend.
"We're still investigating. We should avoid speculations. Ano man matagpuan sa imbestigasyon, ilalabas namin," Placido said in a media interview.
Police recovered on Tuesday night the headless body of a man at Rosario Street, Barangay 38 here, the area where Police Staff Sergeant Joseph Nepomuceno Jr., was gunned down by unidentified motorcycle-riding suspects on Sunday.
Police Major Ramel Sarona, head of Police Station 1, said witnesses saw around 8 persons alight from a black and gray Toyota Innova and dumped the body in the area.
Six gunshot volleys were heard before the perpetrators fled.
Sarona said the victim was handcuffed and suffered gunshot wounds in his body when found around 9:15 p.m. Tuesday.
A placard with the words "Bayad sa utang, interest pa lang, preparar ang capital sa suma total, halong Bacolod" (payment for debt, interest only, prepare the capital, Bacolod be careful), was recovered beside the body.
Sarona said six casings of .45-caliber ammunition were also recovered from the scene.
A few minutes later, a severed head wrapped with plastic and placed in a sack was found by a resident at Purok Sigay, Barangay 2 around 9:40 p.m.
Sarona said that no one saw the person who threw the sack on the road.
The severed head was identified as Glenn Paul Castillo, 42, a native of Cavite and temporarily residing at Barangay Cabug here. His sister, who is based abroad, confirmed his identity.
Sarona said Castillo was reportedly abducted by four unidentified men at their house around 8:30 p.m. Tuesday, less than an hour before the discovery of the headless body.
But Police Station 9 said there was no official report on Castillo's abduction Tuesday night.
Citing Castillo's partner, Sarona said the victim was wearing a blue pair of shorts when she last saw him alive. The pants resembled the garment worn by the headless body.
However, police are still waiting for the result of the examination if the headless body was Castillo's.
Sarona said that Castillo was arrested along with his partner in a buy-bust operation which led to the recovery of P156,800 worth of suspected shabu at Barangay Cabug on August 22.
Castillo posted bail for illegal possession of dangerous drugs and was released on August 27.
He'd been staying here for about three years now, according to his sister, Sarona said.
Sarona said they are investigating why the body was dumped in the area where Nepomuceno was gunned down.
Sarona said they are looking into illegal drugs as possible motive in Castillo's killing, considering his background as an alleged street level individual.
"Basi bala may atraso siya," he added.
Sarona also said that it's possible that a syndicate might have used the opportunity to kill and dump the headless body in the area where the anti-drug operative was slain to make it look as if the incidents were related.
He said they have no lead linking the two incidents, as of this moment.