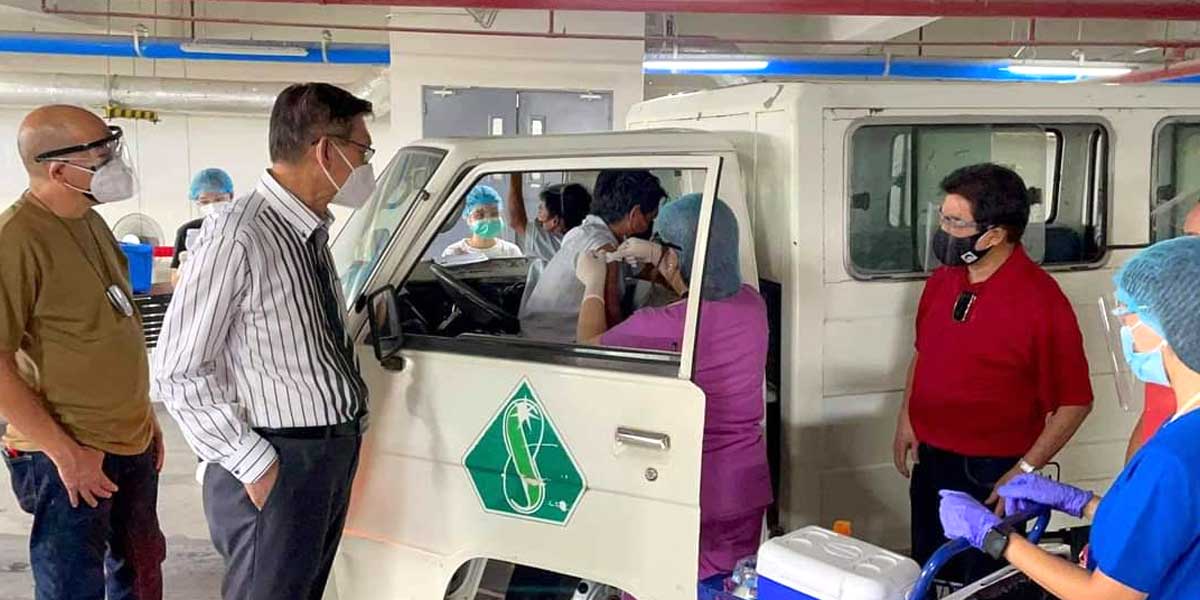 By Dolly Yasa
BACOLOD City – The city government here launched its drive-thru vaccination to speed up efforts in averting the spread of the coronavirus 2019 or COVID-19.
Mayor Evelio Leonardia said this is yet another part of his administration's commitment to inoculate as many Bacolodnons as possible, a press release from the Public Information Office said.
"Our goal is to make the vaccination program more accessible to everyone so we can achieve herd immunity and eradicate COVID-19 as fast as possible," Leonardia said.
The drive-thru vaccination, which started on August 15, is being supervised by City Administrator Em Ang, executive director of EOC and coordinator of CoVaC; OIC-City Health Officer Dr. Edwin Miraflor Jr., and EOC medical deputy Dr. Chris Sorongon, with the assistance of EOC doctors, nurses, barangay health workers, and the CDRRMO.
Pre-registered healthcare workers, senior citizens, and persons with comorbidities will be accommodated at the drive-thru vaccination, Ang said.
"Those interested to avail of the drive- thru vaccination must bring a screenshot of their online registration, government-issued ID with their Bacolod address, and a pen," the city administrator added.
Joining the mayor are Councilor Ayesha Joy Villaflor and EOC deputy for medical Dr. Chris Sorongon.
On August 13, Leonardia also led a simple launching ceremony of the city's mobile vaccination drive "VAX-i" at the Bacolod City Government Center.
VAX-i targets to help workers, like vendors and public transport drivers, who are unable to leave their work for a day to go to the vaccination centers.