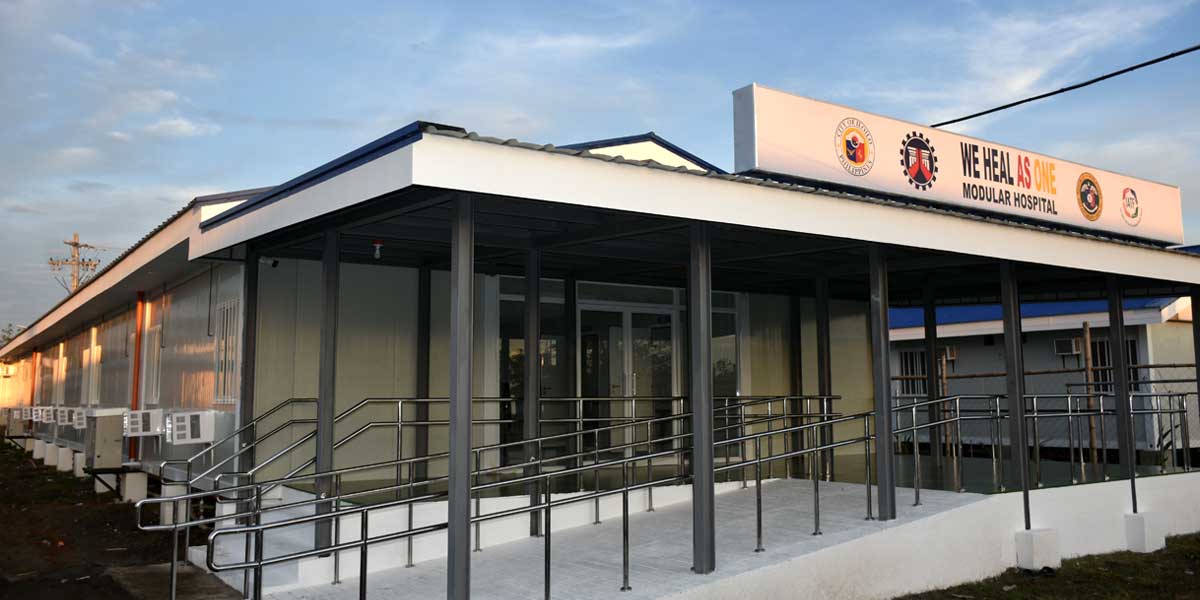 Two units of community-based and hospital-based healthcare facilities (modular hospital) were recently turned over by Department of Public Works and Highways (DPWH)-6 Regional Director Tiburcio DL Canlas to the Iloilo City government, represented by Iloilo City Focal Person for COVID-19 Dr. Roland Jay Fortuna.
The turnover was witnessed by DPWH-6 represented by Assistant Regional Director Jose Al V. Fruto and Maintenance Division chief Engr. Ma. Lucila C. Piñero; Department of Health (DOH) Regional Office 6; and The Medical City-Iloilo represented by its Chief Executive Officer, Dr. Felix Ray P. Villa.
The facilities will be utilized as extension facility of The Medical City-Iloilo which will cater COVID-19 related cases in the city and province of Iloilo.
Canlas said the modular hospital will be utilized for COVID-19 patients and healthcare professionals.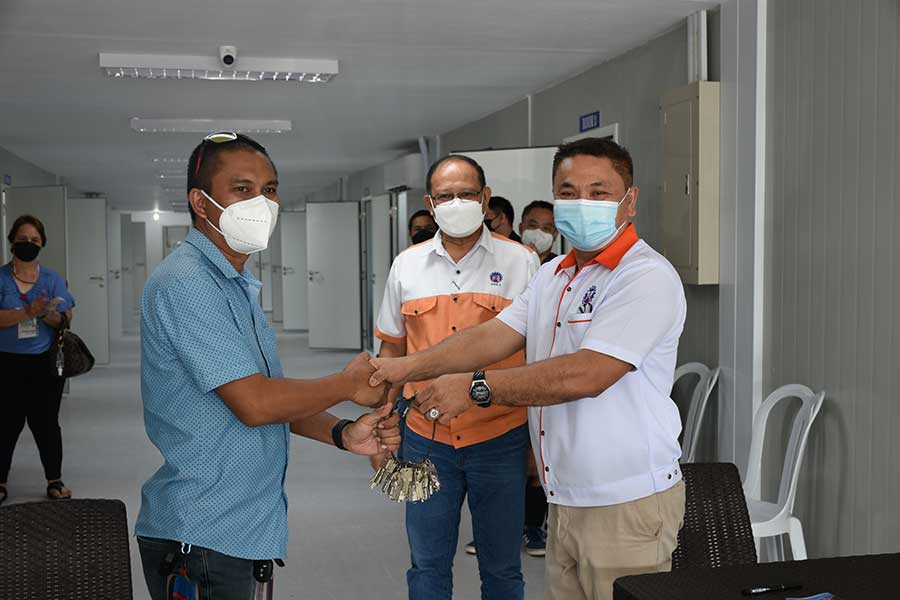 Director Canlas said the ₱51.02-million facility in Brgy. Sooc in Arevalo, Iloilo City includes two units 22-bed capacity buildings with a total of 44 air-conditioned rooms with individual comfort rooms; nurse station, pantry and storage; donning and doffing areas; and medical room and first aid facilities.
This also includes provision of water tank, stand-by generator, sanitation and automatic misting system with thermal scanner, and CCTV system with LED TV Monitor.
"This (modular hospital) will augment the existing hospitals in the city considering the increasing number of COVID-19 cases in the city and province," Director Canlas said.
"This (facility) plus the 32-bed facility which we previously turned-over to Iloilo City government will augment the health requirements of the city as well as of the province. This intends to lessen the effect and hopefully mitigate COVID-19 resurgence," Director Canlas added. (DPWH-6)