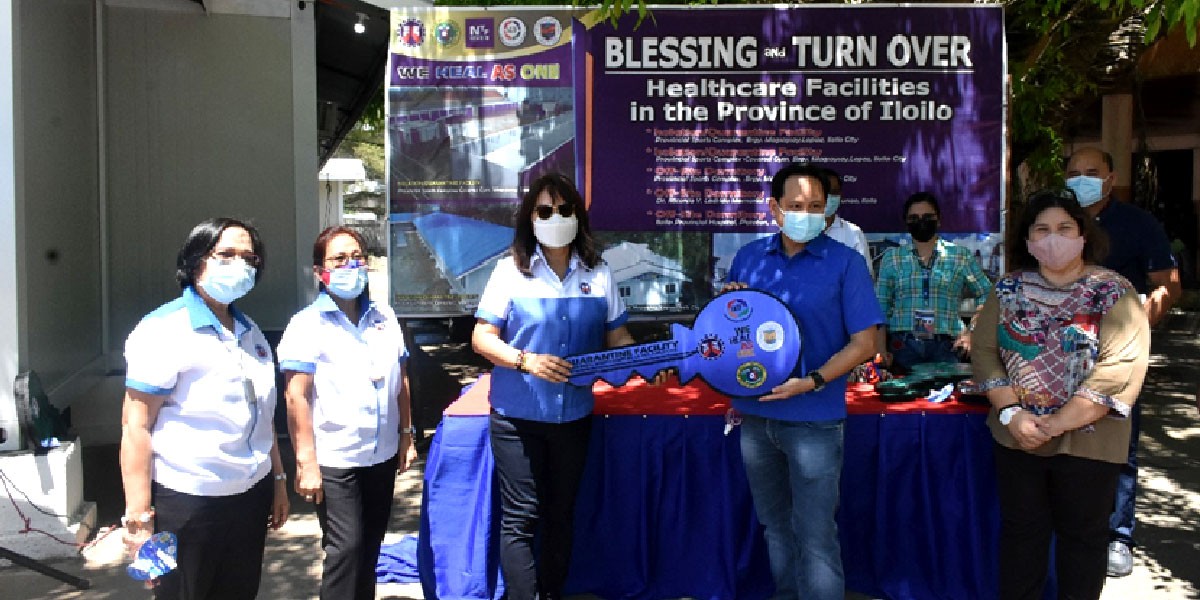 Five healthcare facilities were recently turned over by the Department of Public Works and Highways (DPWH) to the Iloilo Provincial Government on March 5, 2021 at the Iloilo Sports Complex compound in Brgy. Magsaysay, Lapaz, Iloilo City.
Three facilities are located at the Provincial Sports Complex, Lapaz, Iloilo City – one Quarantine/Isolation facility installed inside the gym, one Quarantine/Isolation facility (container vans), and one Off-Site Dormitory (container vans).
The other two (2) Off-Site Dormitories are situated in the Dr. Ricardo V. Ladrido Memorial District Hospital in Lambunao, Iloilo and the Iloilo Provincial Hospital in Pototan, Iloilo.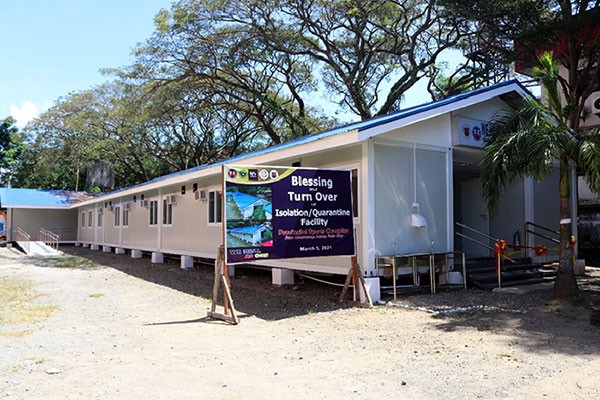 "The Isolation/Quarantine Facilities (container vans) are composed of 16-airconditoned rooms with their own comfort rooms and necessary amenities like nurse quarters and nurse station, while the Off-Site Dormitories are composed of 16-airconditioned rooms with individual comfort rooms, dining and living area, kitchen and laundry area, and other necessary features," DPWH-6 Regional Director Lea Delfinado said.
"These healthcare facilities are equipped with all the necessary amenities to aid in the alleviation of COVID-19 related cases in the province and to ensure the comfort and safety of our healthcare workers," Delfinado added.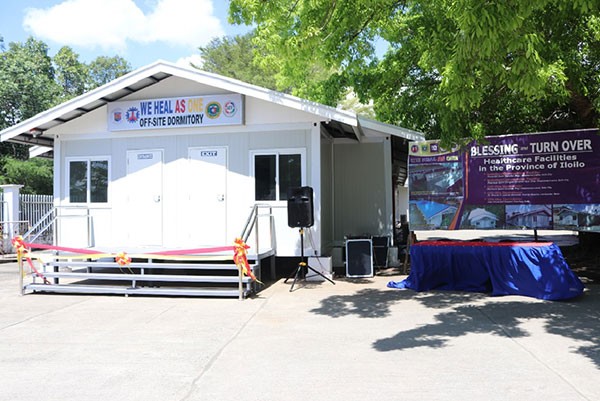 The ceremony was attended by DPWH-6 Regional Director Lea N. Delfinado, DPWH-6 Iloilo City District Engineer Haydee Alunan, Iloilo Governor Arthur Defensor Jr., and the District and Provincial Hospital representatives of Lambunao and Pototan, Iloilo. (DPWH6/RPAIO)