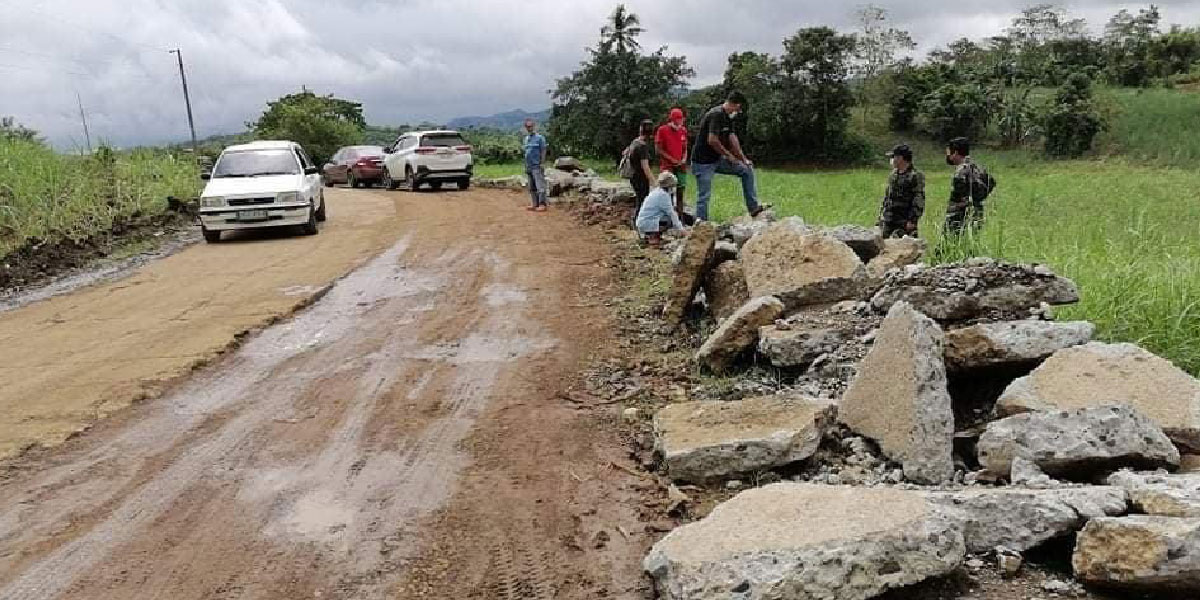 By Felipe V. Celino 
ROXAS CITY, Capiz – The Department of Public Works and Highways (DPWH) Capiz First Engineering District denied reports that there were no Early Warning Devices (EWDs) in a road project at Barangay Indayagan, Maayon, Capiz where a police officer died in an accident.
Engr. Julius Abela, head of DPWH-Capiz 1st Engineering District's Maintenance and Construction Division, said the contractor placed warning devices at the project site.
Abela said he personally visited the site on March 12, 2021 and saw the warning devices in the area.
"I was surprised of the allegations that no EWD were noticed in the place. It is mandatory for a contractor to place the warning signs before the project can be started," Abela added.
Abela said they caught some persons allegedly stealing the EWDs and even the project billboards.
But such situation should not be an excuse for the contractor's failure to replace the stolen warning devices.
Earlier, the province's top cop said police officers on motorcycles should always wear crash helmets.
This was the advice of Police Colonel Julio Gustilo, police director of the Capiz Police Provincial Office (CPPO), following the death of Police Executive Master Sergeant Andeny Bornales, 52, of Maayon Municipal Police Station.
Gustilo said he extended his condolences to Bornales's family.
Bornales was declared dead at a hospital after his motorcycle slipped and crashed in a road that was under repair Saturday evening at Barangay Indayagan, Maayon.
Investigation by Police Lieutenant Mark Gil Osia, acting deputy chief of Maayon PNP, said it was around 2am when Bornales asked permission to get additional uniforms from their house.
Bornales was on his way home when he lost control of the motorcycle because of the slippery road.
The victim suffered fatal injuries on his head and other parts of his body.
He was taken to Bailan District Hospital in Pontevedra, Capiz where he was declared dead.