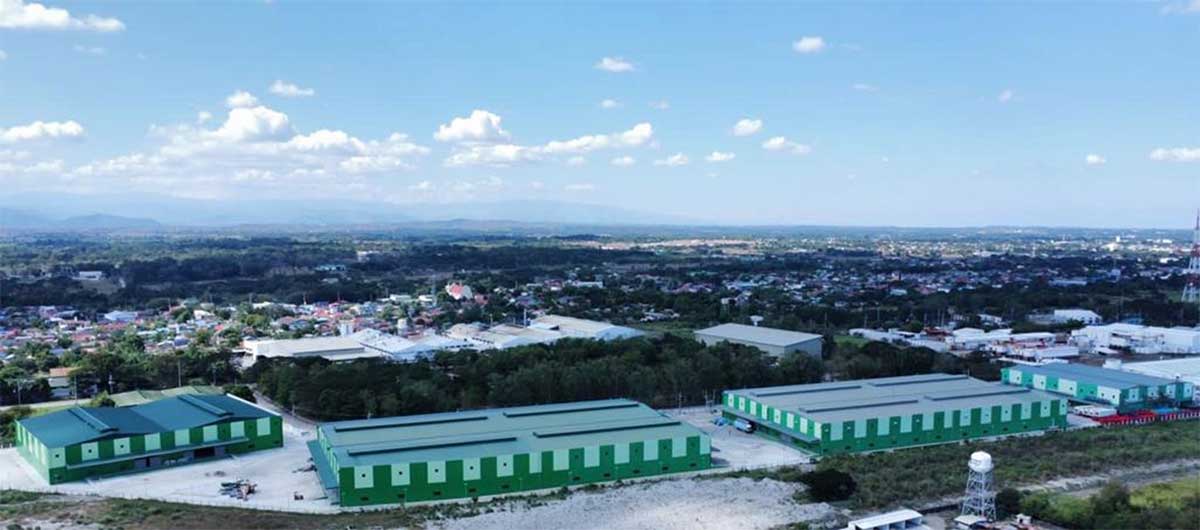 On Jan 17, 2022, DoubleDragon Corp's subsidiary CentralHub Industrial Centers Inc, a joint venture with Jollibee Foods Corporation, completed the construction of CentralHub-Tarlac Phase-4.
The latest progress now fully completes the construction of the 6.2-hectare CentralHub-Tarlac industrial warehouse complex.
DoubleDragon currently has completed CentralHub-Capiz, CentralHub-Tarlac, CentralHub-Pasig, CentralHub-Laguna1 and CentralHub-Laguna2. It will soon add to its completed portfolio CentralHub-Iloilo, CentralHub-Davao, and CentralHub-Cebu.
CentralHub Industrial Centers Inc., which to date has 43.8 hectares of industrial assets, continues to ramp up construction of its industrial warehouse portfolio after it recently completed its equity joint venture with Jollibee Foods Corp. by completing its PHP24.8-billion industrial leasing portfolio in line with its preparation for the Philippine's first Industrial REIT IPO in the second half of 2022.
"We are currently ramping up the simultaneous construction of various CentralHub industrial complexes across the country as the demand for modern industrial warehouses continues to grow. We aim to establish a strong foothold in this sunrise property sector as we aim to make DoubleDragon become one of the largest landlords of industrial warehouse space in the Philippines," said DoubleDragon Chairman Edgar "Injap" Sia II.
"We believe that with the Covid19 pandemic pushing the acceleration of the ongoing shift from the old economy to the new economy will put property companies in a situation where it is not the current size of the company's current leasable square meter portfolio that will be important, but the composition of the portfolio that will matter the most going forward," he added.
DoubleDragon's 4 core pillars of growth are the portfolio of community centers spread out in the provincial city centers, its pioneering hybrid condotel brand Hotel101, its prime blocks of landmark office buildings portfolio namely the 42-storey Jollibee Tower in Ortigas CBD, DD Meridian Park complex at the Bay Area, The Skysuites Corporate Tower in QC, and soon Robinsons DoubleDragon Square Building in Bridgetowne Libis, and its CentralHub chain of industrial warehouse complexes.
DoubleDragon in the past 2 years have significantly strengthened its balance sheet with its Total Equity now stands at PHP64.44 billion.
DoubleDragon has significantly strengthened its Debt-to-Equity during the pandemic with its Net D/E Ratio in 2021 significantly improved to only 0.55x, way far below its cap of 2.33x, and DoubleDragon currently has one of the lowest and healthiest Debt-to-Equity ratios among listed companies in the Philippines.