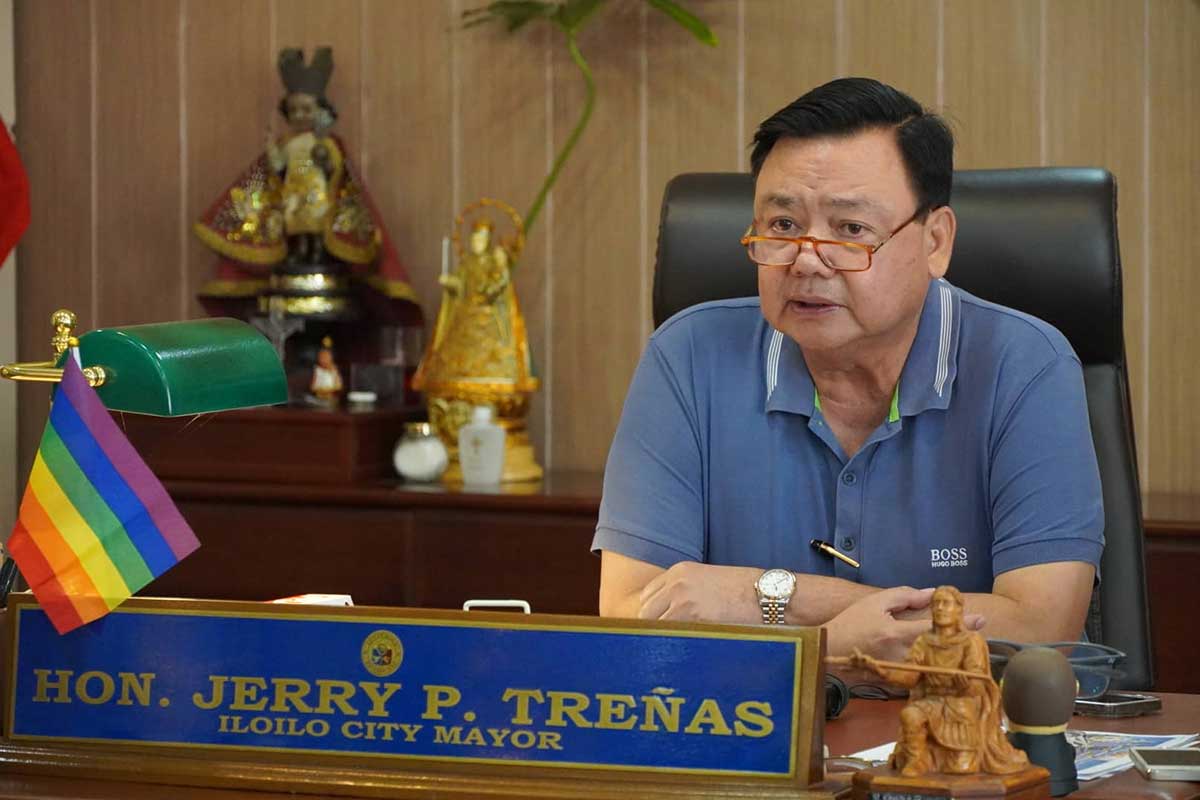 The Iloilo city government called on the eligible population to get vaccinated or avail of booster shots and rallied the public to sustain cleanup activities as cases of the coronavirus disease 2019 (Covid-19) and dengue are on the rise.
"We are not inclined to ask for a lockdown. We are only asking everyone to get vaccinated, to have their boosters and we will allow all face-to-face classes," Iloilo City Mayor Jerry Treñas said at a media conference on Monday.
Data from the City Health Office (CHO) showed that from January 1 to June 18 this year, the city is left with 100 active cases out of its 9,156 total cumulative local cases. It also recorded 8,979 recoveries and 77 deaths.
From May until June 11 this year, the city recorded single-digit cases but rose to double-digit starting June 15 up to the present.
Most of the cases are mild and the health care utilization rate remains low amid the vaccination.
As to the vaccination rates, the Department of Health Western Visayas Center for Health Development (DOH WV CHD) reported that 395,050 persons, or 146.52 percent of the 269,261 targets in the 18-59 age group, are fully vaccinated;
As for the 60-year-old and above group, 36,921 persons or 66.73 percent of the 55,328 eligible persons are fully vaccinated.
Also, 130,653 persons in the 18-59 age group and 21,333 in the 60 years old and above have received booster doses.
For pediatric vaccination, 50,114 or 95.23 percent of the 52,622-target population in the 12- to 17-year-old; and 13,670 or 22.09 percent of 61,872 for the 5- to 11-year-old bracket are fully vaccinated.
Treñas said the city government will seek help from the Department of Health (DOH) for vaccines since the city has no more supplies.
"I have read that minors are already allowed so they need to submit to (a) booster for protection," he added.
Meanwhile, Treñas rallied the public for sustained cleanup to avert possible dengue outbreaks as cases are on an increasing trend, particularly in some barangays in Mandurriao and Jaro districts.
"We have increasing cases of dengue and we want to make sure everyone is safe," he said.
He said they must ensure that stagnant waters are eliminated during the cleanup.
Residents are also advised to request for sprayer from the barangay officials when they need to spray larvicides since all villages have knapsack sprayers.
From January 1 to June 18 or morbidity week 24 this year, the city recorded 97 cases with one death, which is 19 percent lower compared with the same period last year.
During morbidity week 23 or from January 1 to June 11, there were 85 cases with one death while during the morbidity week 22, there were 76 cases with one death. (PNA)