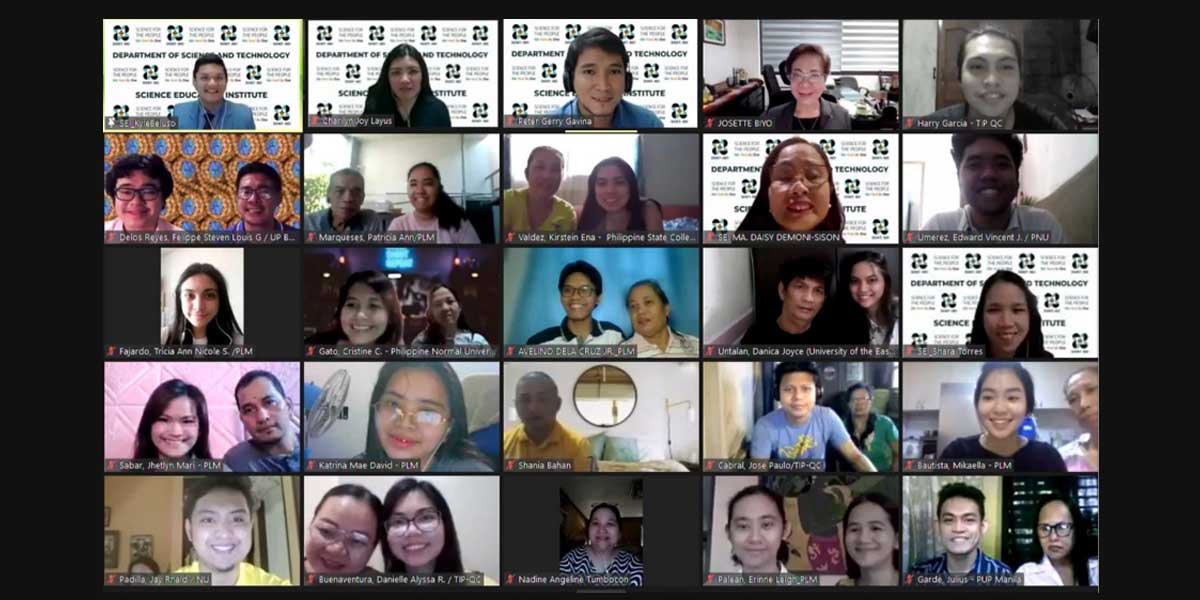 "We are excited to welcome you to our growing DOST-SEI Family."
These are the greeting words of Dr. Josette T. Biyo, Department of Science and Technology – Science Education Institute (DOST-SEI) Director, to the 2020 Junior Level Science Scholarships (JLSS) qualifiers during the Virtual Orientation on Scholarship Policies and Procedures held on August 18.
Earlier this month, the Institute announced nearly 800 new qualifiers in the JLSS—170 of which are based in the National Capital Region (NCR). DOST-SEI, which normally hosts a series of face-to-face orientation with NCR qualifiers, did it virtually this time to talk about scholarship policies, terms and conditions, and other issues. This is done prior to them signing the Scholarship Agreement.
"The difficulties brought about by the COViD-19 pandemic have led many institutions to cease holding of mass gatherings, which include the conduct of the face-to-face scholarship examination and the scholarship orientation.  The virtual conduct of the orientation shall kick-off the partnership between the DOST-SEI and the scholarship qualifiers," Dr. Biyo said.
This year's orientation featured discussions on the provisions of the Scholarship Agreement, access to the Scholar's Portal, and an open forum.
The JLSS is among DOST-SEI's undergraduate scholarship programs, which aims to support education of third year college students enrolled in priority science, technology, engineering and mathematics (STEM) courses from identified academic institutions. It has three component programs: a) RA 7687 program, which is meant for socioeconomically challenged students; b) Merit program, which is aimed at students with high aptitude in STEM; and c) RA 10612, a program that aims to accelerate the production of science and mathematics teachers in secondary schools.