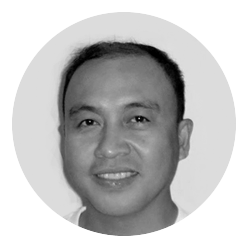 By Alex P. Vidal
"You find out who your real friends are when you're involved in a scandal."
—Elizabeth Taylor
TWO "breaking" news greeted me as I entered Dorothy's house August 10 noontime in Brooklyn.
The first, not really earthshaking because it's only me who was actually astounded, was about Errol Spence Jr's withdrawal from the unified welterweight tussle against Senator Emmanuel "Manny" Pacquiao in Las Vegas on August 21; and second, embattled New York Governor Andrew Cuomo's resignation, which will take effect after 14 days.
Since most people in the Philippines were already sleeping, I only shared the information about Spence's exit to selected friends who had followed the Pacquiao-Spence fracas since day one through the Messenger.
As for the Cuomo l'affaire, it was all over the mainstream and social media; the flamboyant governor, accused of sexually harassing 11 women, spoke "live" from the capitol in Albany.
News nowadays travels via satellite across the globe and reaches the farthest enclaves from north to south and east and west like a bullet.
I could have broadcast the exclusive "double whammies" if I were a full-bore media network correspondent.
I was inside Dorothy's house to perform an errand for the day.
-o0o-
A nitpicking political acolyte, Dorothy, 80, wept when she saw a screaming "Cuomo resigns" clip in one news segment.
"Oh no," she loudly bemoaned. "I thought he would only apologize and fight."
She added: "He is a fighter, and I thought after apologizing in this press conference we will move on and continue with the programs that would improve the lives of New Yorkers and fight the pandemic."
"We have more important things to do and problems to solve and this governor has been doing an amazing job even before and during the pandemic. This crazy political wrangling must stop. New York move on!"
Dorothy admires Cuomo, who had vaccilated between defiant and defeated before finally realizing he was up against a formidable political army that wanted him out as soon as the report from the Attorney General's office came out accusing him of sexually harassing the 11 female state employees.
"Have you seen some of the 11 women who accused (Governor) Cuomo of sexual misconduct?" asked Dorothy. "They were all gorgeous. But why didn't the state hire ugly women? Why did those accusers use their beauty in order to get employment?"
Fuming like a carnival sentinel, Dorothy furthered rued: "I haven't seen desirable ladies who didn't use their beauties to gain something."
-o0o-
Spence, 31, is officially out of the blockbuster card on August 21 after doctors reportedly found a torn retina in his eye during a pre-fight medical examination.
Yordenis Ugas, 35, the man who will replace him in the 12-round world welterweight championship currently holds the WBA 147 kg crown and represented Cuba in the lightweight division during the 2008 Beijing Olympics where he pocketed a bronze medal.
Ugas, who stands five feet and nine inches, reminds of the lanky but vulnerable Milton McCrory, a welterweight phenom in the 80's who was blasted into smithereens by the deadly Don "Cobra" Curry also in a WBA, IBF, WBC welterweight unification bout.
I consider the McCrory versus Curry fisticuffs held in Las Vegas on December 6, 1985 to be one of the greatest and the most suspense-filled welterweight rumbles in history.
Curry flattened the once indestructible McCrory in only two rounds with a smashing left hook to the face.
I hope Ugas, who wasn't yet born at that time, has seen the fight on video.
(The author, who is now based in New York City, used to be the editor of two dailies in Iloilo)