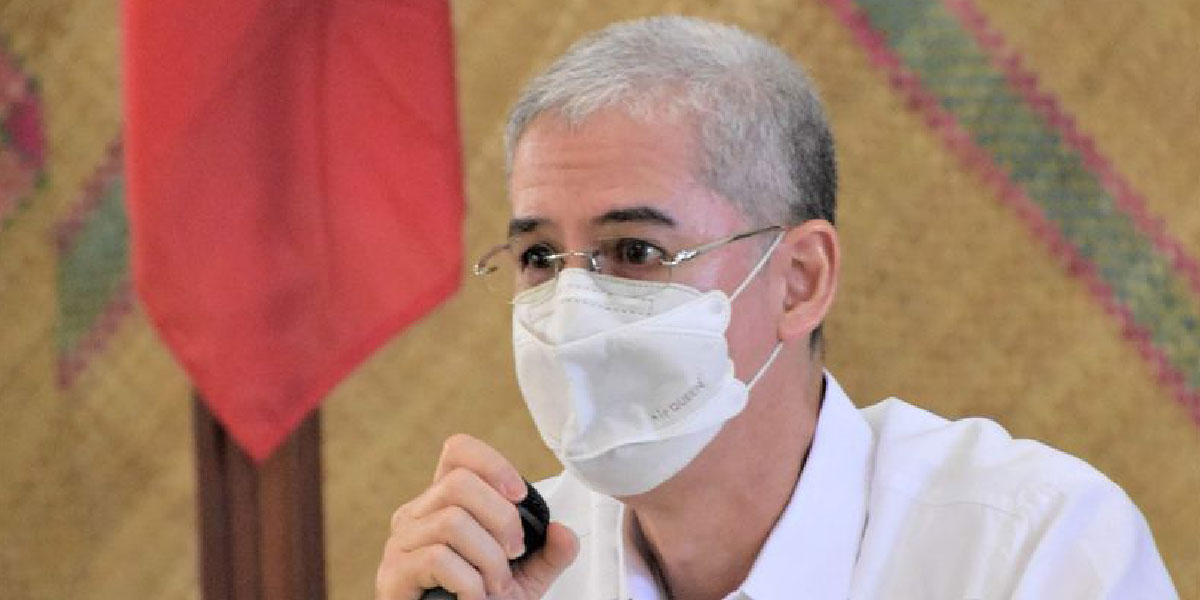 By Dolly Yasa
BACOLOD City – Negros Occidental Governor Eugenio Jose Lacson assured Negrenses there is no need to panic on the presence of the COVID-19 Lambda variant case in Negros Occidental as reported by the Philippine Genome Center.
Lacson said he was informed that the infected person has not travelled outside Negros Occidental in the past several years, and her immediate contacts tested negative of the virus.
Lacson stressed that Negrenses should not panic.
"Instead of panicking, stay at home and do not go out. Personally, it doesn't matter what variant there is," the governor said.
Lacson stressed that the protocols are still the same whatever the variant in the province, such as wearing face masks and shields, and observing personal hygiene.
He said he is more concerned with the Delta variant, which is a fast spreader.
Provincial Administrator Rayfrando Diaz said that the Provincial Health Office, in coordination with the Department of Health and Philippine Genome Center, is now validating reports on the alleged Lambda variant that infected a 35-year-old woman in Valladolid town because of its peculiar circumstances.
Lambda is a variant of SARS-CoV-2, the virus that causes COVID-19. It was first detected in Peru in December. It is said to be more contagious than the original strain from Wuhan China.
It is also more resistant to vaccines, according to studies.
Diaz said that the 35-year-old woman, who is a Valladolid town resident, is asymptomatic, adding her first swabbed test result yielded a positive result, but the confirmatory test also yielded a negative result.
The swabbed test results of her immediate contacts also yielded negative results, he added.
"If the Lambda variant is highly contagious, how come her close contact have been all tested negative," Diaz asked.
The woman, according to the summary of events, gave birth to a baby boy on July 22 at the Corazon Locsin Montelibano Memorial Regional Hospital in Bacolod City, where she was also tested positive for COVId-19, Diaz said.
After being discharged from the hospital on July 26, she was placed on isolation at the EB Magalona quarantine facility, and the sample was sent to UP Philippine Genome Center for genome sequencing, the result came out on Aug. 15 where she was infected allegedly by the Lambda variant, he added.
Diaz said the infected woman, who has not been vaccinated, was re-swabbed again yesterday while being quarantined at the Valladolid District Hospital.
He stressed that Negrenses should not jump into conclusion that there is already Lambda variant in the province.
The number of COVID-19 cases in the province is steadily going down, and hospital occupancy is about 30 percent, Diaz said, stressing also that the Department of Health downgraded the risk classification of Negros Occidental from Alert Level 2 to Alert Level 1.