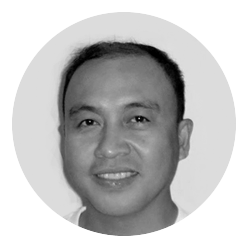 By Alex P. Vidal
"Politics have no relation to morals." – Niccolo Machiavelli
POLITICIANS excited to talk about politics and their political plans for 2022 but are ashamed because there's pandemic, should stop worrying.
It's OK to discuss politics. It's fine if they intend to run and disclose it today.
People will understand.
What isn't OK is stealing the taxpayers' money intended to buy masks and other clinical supplies while people are dying of Covid-19.
The truth is, now is the right time to talk about politics; for political wannabes it's not a sin to reveal their cards since the filing of Certificates of Candidacy (COC) for all elective positions will be on October 1-8, according to the Commission on Elections (Comelec).
With or without the pandemic, the Philippine National and Local Elections have been set on May 9, 2022.
In eight months, many things could happen to any aspirant for elective public office.
Some of those who will dilly-dally and pretend they aren't interested to run (for fear of being chastised because "it's not proper to talk about politics during the pandemic") but, in fact, are excited to run might regret it if they will fall by the wayside in the game of name recall.
-o0o-
Many people will appreciate it if the discourse will shift from the boring and depressing Covid-19 stories that have dominated the news since 2020.
In the time of pandemic, what the people must hear and read from the mass media shouldn't be only about ECQ, MECQ, GCQ, MGCQ.
These alphabet restrictions or quarantine protocols are confusing if not irritating.
I personally don't understand these acronyms and how they were coined.
To some Filipinos, these alphabet quarantine protocols have become a curse, something that will frighten us when we think our movements and freedom to travel are being abridged if not totally crippled by authorities.
These alphabet soups may even be bad to the mental and emotional health of many people who have been distressed after being bombarded daily by such horrors in prime time and front page stories.
We aren't saying though that we close our eyes and ears to the gnawing reports about the pandemic, which has continued to create bedlam in our society.
A little diversion from the statistics of death and infection to the exciting world of politics will at least make the events that unfold before our eyes everyday worth watching.
-o0o-
JERRY Leandro (not his real name), 49, architecture graduate at Colegio de San Juan de Letran in Manila who overstayed his U.S. tourist visa in 2013, disagreed with a certain Rona, a caregiver, who warned that an association ran by Filipinos in New York City was charging a fee of $65 to process their money under the $2.1 billion Fund for Excluded Workers passed by New York State lawmakers in April.
"I just read this (the article I wrote about the controversy). Perhaps may maganda naman na objective ang Damayan. They will guide those senior people who don't know how to file. If you get a minimum of $3,000, you pay $65 as a contribution to Damayan. Sana makakuha ako kahit na minimum. Marami naman purpose ang Damayan and not only the workers fund. Have a nice Saturday bro," wrote Jerry.
In my story, I never mentioned the name of any organization; I never mentioned Damayan.
Thank you, Jerry, for giving me an idea of what is going on there.
Thank you for "confirming" that you and other applicants are being charged with $65 for the "registration."
If true, I don't agree that they should charge that amount for a "registration" or whatever purpose to all applicants.
The New York State lawmakers did not intend to pass that law only for any organization to make a killing out of the undocumented workers' plight.
Bawal po iyan. Pinoy po tayo lahat. Magtulongan na lang without any fee, puwede?
(The author, who is now based in New York City, used to be the editor of two dailies in Iloilo)