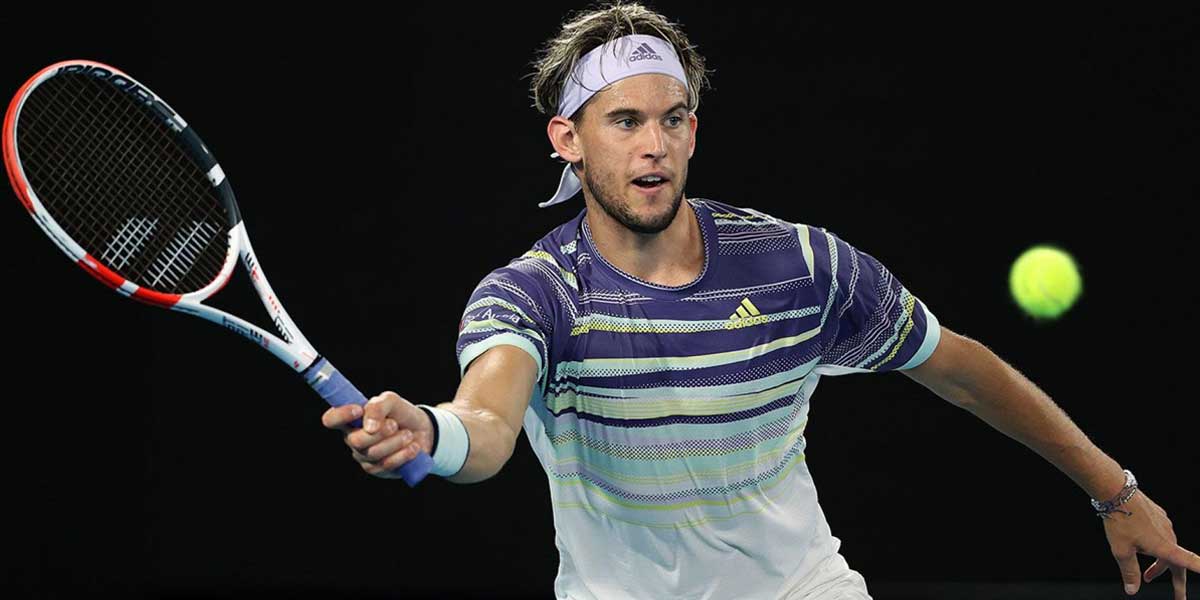 By Leobert Julian A. de la Peña
Former world no. 3 men's tennis player Dominic Thiem is still not ready for the sports' biggest stages as he continues to fully recover from his wrist injury.
Thiem, one of the most explosive young stars anticipated to dominate the sport in the next three to five years, suffered another wrist injury several months ago that prevented him from defending his U.S. Open title.
The Austrian superstar got the injury during one of his joined tournaments in Mallorca last June and was already considered as a recurring wrist injury.
After suffering the injury, Thiem decided to scrap all of the tournaments he wished to join in his playing calendar and focused on his rehab.
The first Grand Slam tournament of 2022, the Australian Open, will also be missed by the young star after confirming the news on his Twitter account.
"After the short holidays, my team and I have assessed all matters and we have decided to make some changes to my initial tournament schedule. I will miss the Australian fans, but I will be back there in 2023," Thiem posted on Twitter.
Instead, Thiem will kick off his 2022 schedule with a warm-up competition in the Cordoba Open in Argentina.
"I am now feeling well again, my wrist is in optimal condition and I am practicing normally with a very good intensity," Thiem posted on Twitter.
Thiem added that if things will swing their way in his performance in Argentina, then his team might have to look at the other professional tournaments available that can loosen him up in the remaining Grand Slam tourneys of 2022.