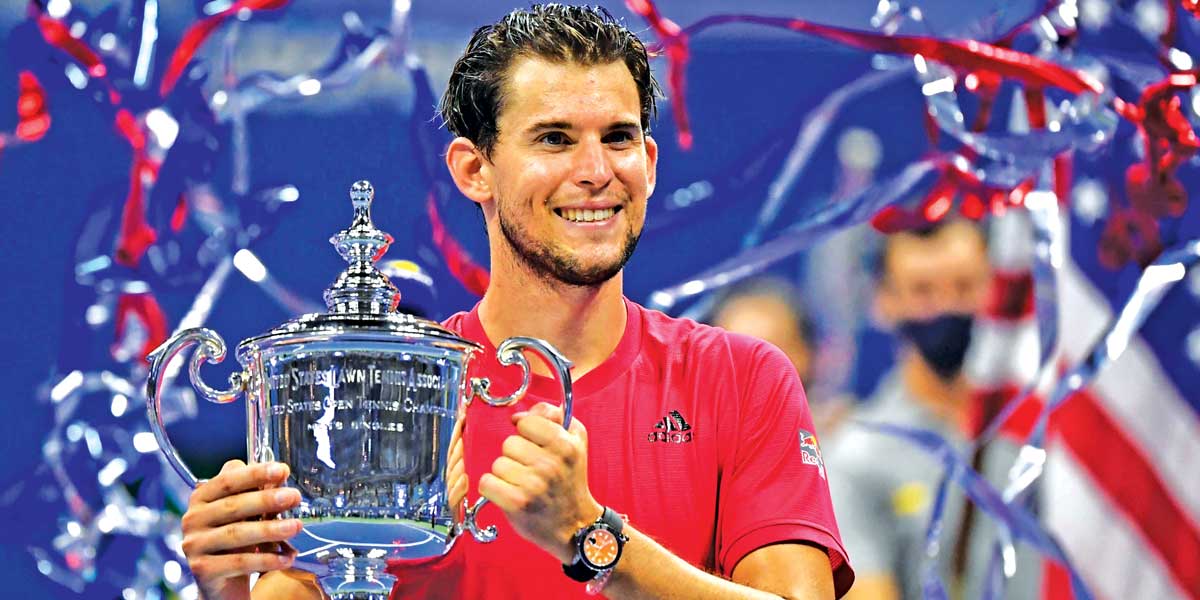 By Leobert Julian A. de la Peña
There will be no Dominic Thiem on the lawn tennis hard court for the whole year of 2021.
As the prestigious 2021 US Open is about to kick off this August 30, Thiem, who was the 2020 champion in the men's singles, won't be able to defend his title due to a severe wrist injury.
The Austrian superstar suffered the injury when he joined the tournament in Mallorca and immediately noticed the recurring pain that forced him and his camp to withdraw from this year's Wimbledon.
"The past six months, I've been following the medical advice, wearing the wrist splint, doing exercise to stay in shape. But then last week I hit a ball during training and started to feel some pain again," said Thiem.
After a magical season before the COVID-19 pandemic broke out, Thiem already reached the world no. 6 marks and was off to a great start.
2020 was Thiem's best year in his tennis career after winning the US Open, punched a quarterfinals ticket in the French Open, and was a finalist during the Australian Open where he lost to current world no. 1 Novak Djokovic.
"After some tests, the doctors said my wrist needs more time, so we've all agreed on being conservative and to give my wrist some time to recover. It has been a tough decision but I know this is what I have to do," added Thiem.