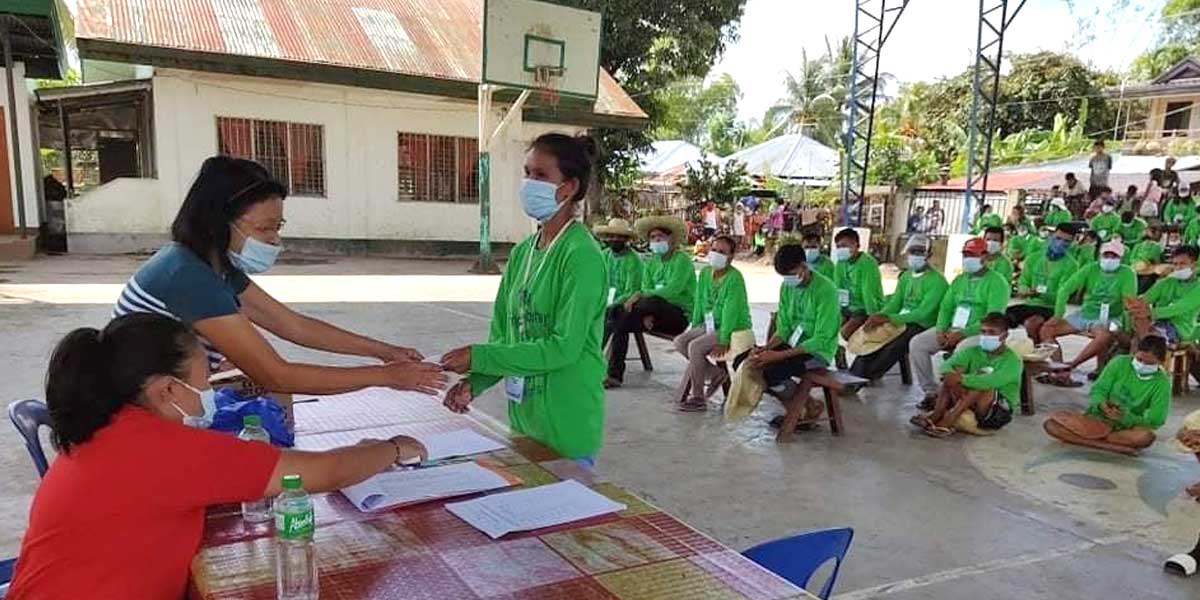 By Joseph B.A. Marzan
The Department of Labor and Employment-Region 6 (DOLE-6) has released a total of P427 million for its Tulong Pangkabuhayan sa Ating Disadvantaged/Displaced Workers (TUPAD) from January to June of this year.
Data by the DOLE-6 released on Thursday, August 4, indicated that the program has benefitted a total of 95,261 displaced and informal workers across the region.
Residents of the city and province of Iloilo were the most benefitted with 36,405 beneficiaries receiving a total of P196 million.
They are followed by Negros Occidental and Bacolod City with 29,042 beneficiaries receiving a total of P115.89 million for wages, insurance coverage, and Personal Protective Equipment (PPE).
The DOLE-6 likewise released P39.89 million for 10,005 beneficiaries in Antique, while around 11,991 informal workers in Capiz received a total of P37.1 million, 4,567 people in Aklan received P19.75 million, and P9.85 million was released to 3,251 from Guimaras.
Accredited partners of the DOLE-6 also received P41.32 million in TUPAD disbursements.
DOLE-6 Regional Director Sixto Rodriguez Jr. said that they are continuously pushing to fast-track the processing of their assistance to marginalized sectors.
"We maximize our efforts in reaching the most number of informal workers across the region. Reaching the far-flung barangays is our way of bringing the government services closer to the people and in carrying out our mandate to look after for the welfare of the workers especially the affected, marginalized and the vulnerable ones," said Rodriguez.
TUPAD is the DOLE's flagship employment program where economically-vulnerable workers, most of whom were displaced by the COVID-19 pandemic, are engaged in small community service works in exchange of cash.
Works include repair, maintenance, and improvement of common public facilities and infrastructure such as schools and health centers, debris clearing, de-clogging of canals, debris segregation and materials recovery, and stockpiling and clearing.