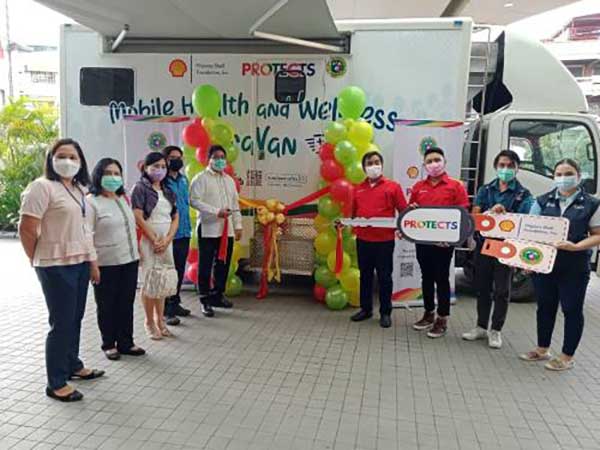 By Lilibeth French
The Department of Health Western Visayas Center for Health Development (DOH-WV-CHD) recently launched its mobile clinic dubbed "kNOwTell on Wheels" to further strengthen its efforts to make health and wellness services accessible and available to the people in the region especially during this time of pandemic.
The mobile clinic will be deployed to the different provinces, municipalities and villages in the region in coordination with the local health offices, bringing free and quality primary health services closer to residents of Western Visayas.
"Your Department of Health is ready to assist the local government set up and enhance their health system so that access is improved, making quality health services available, ensuring that health facilities are compliant not only to the health service delivery criteria, but distance and travel time, because access can and will affect health outcomes," said DOH 6 Director Adriano Suba-an during the launch, which highlighted the DOHealth Festival held on July 11 at Robinsons Place Iloilo here.
He said the project is supported by the Pilipinas Shell Foundation, Inc. in alignment to the HIV-COVID-19 Adoptive Plan of the country to address the challenges of COVID-19, lockdown, and prevention protocols that affected the access to health services.
Initially, according to Suba-an, the mobile clinic will be offering a package of health services and diagnostic tests such as HIV testing, screening for presumptive TB, COVID-19 booster vaccination, mental health screening, and client assessment for lifestyle-related diseases.
Suba-an added that "kNOwTell" is also an assurance that whatever services have been availed of, and information and counseling that have been accessed, will be held in confidentiality by the trained health workers.
It was in 2018 when the DOH started its "kNOwTell" project when it opened the first government mall-based clinic in Robinsons Place Iloilo to improve access to preventive and promote health care.
In 2020, some 3,257 clients were served by the mall-based clinic which is open from 8 a.m. to 5 p.m., same operating hours as that of the primary health care facilities in rural health units. (PIA)