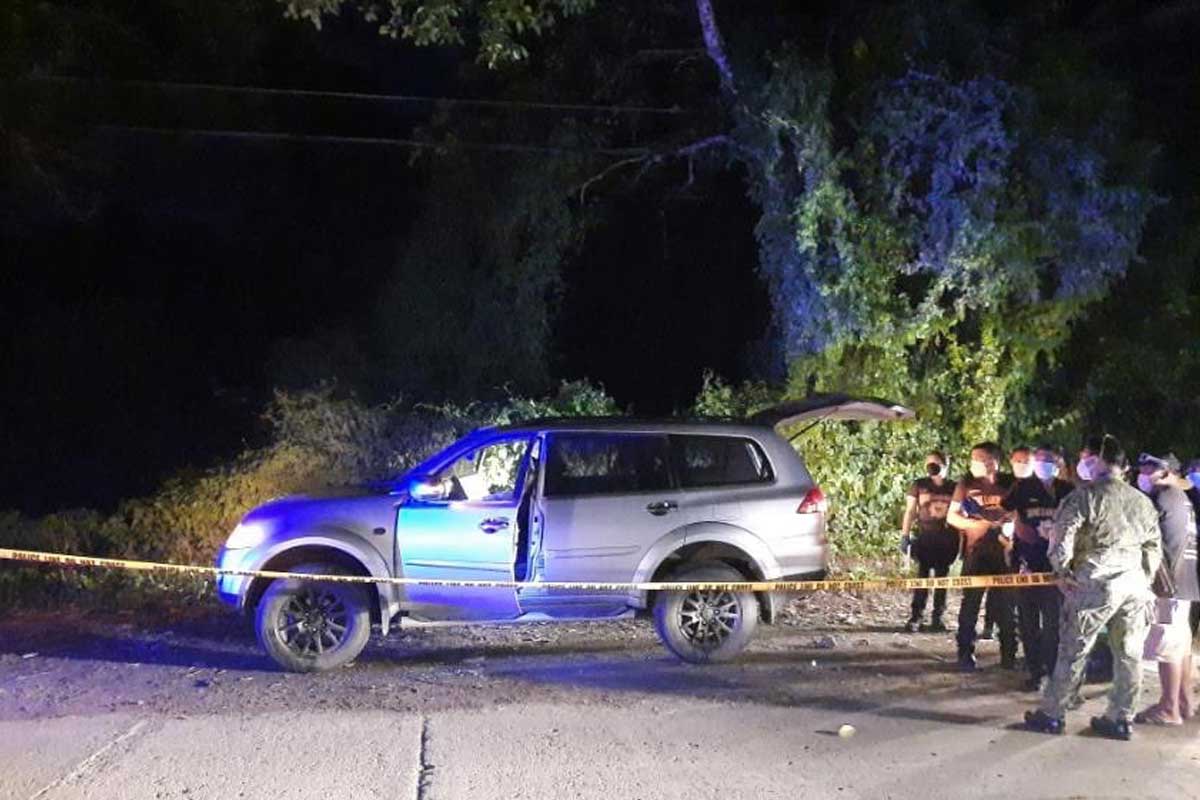 By Jennifer P. Rendon 
The camp of former mayor Peter Paul Lopez of San Dionisio, Iloilo welcomed the dismissal of the case against him and four of his family members in the death of businesswoman Claire Diergos.
Peter Paul, along with his wife Saliha "Sally" Lopez, and children Felix Paul Lopez, Carlos Paul Lopez, and Christian Paul Lopez, were charged for the murder of businesswoman Claire Diergos.
But the Iloilo Provincial Prosecutors Office dismissed the cases against them for insufficiency of evidence.
Atty. Dwight Trasadas, legal counsel for the Lopezes, said that he has yet to meet with his clients.
But so far, "wala man kami plano. Wala naman kami worries kay na-dismiss naman ila nga kaso," he said.
"We don't have plans. We don't worry anymore because the case was dismissed.)
Trasadas said it's enough for them that the case was already behind them because there was no evidence against his clients to begin with.
That's why his clients' immediate goal is to "win the elections."
Saliha is running for vice mayor of San Dionisio town while Christian Paul is seeking re-election as a Sangguniang Bayan member.
Trasadas said his clients are not even entertaining filing libel cases against anyone, particularly members of the media.
"We don't have plans to do that. They're just doing their jobs as reporters. My clients are not vindictive. In fact, si Peter Paul naga kadlaw-kadlaw man lang na ya (Peter Paul is just chuckling)," he said.
Three persons were recommended to be charged in the Diergos slay case.
The Iloilo Provincial Prosecutors Office found probable cause in the filing of murder case against Raffy Sorioso alias Nonoy; Gardo Ibrahim who also goes by the aliases Gardo, Muslim, and Yusof; and Ma. Rudelyn Sumbong.
Sorioso's last known address is Poblacion, San Dionisio, Iloilo while Ibrahim is from Housing Project, Barangay Cubay, San Dionisio, Iloilo.
Sumbong, Diergos' newly-hired househelp at the time of her death, is a resident of Barangay Baclayan, New Lucena, Iloilo.
Earlier, it was claimed that jealousy may have triggered the killing, after Peter Paul and his son Christian Paul were tagged as her alleged suitor and/or lover.
It took a few months before the Special Investigation Team (SIT) Diergos filed the case citing lack of direct witnesses.
In filing the case, it was earlier reported that police have 10 witnesses that offered "circumstantial testimonies that corroborates with other evidences."
These evidence and witnesses tagged members of the Lopez clan, but the prosecutor did not consider them as sufficient to charge the family.
The body of 36-year-old Diergos was found inside a sports utility vehicle (SUV) afternoon of October 26, 2021 in Sta. Barbara, Iloilo.
She died from two stab injuries and an incised wound on her neck.
She also suffered two hesitation or tentative stab wounds on her left hand, specifically on her palm, and two incised wounds on her right thumb.
She also suffered scalp hematoma on the left side of her head and another hematoma on her right thigh.
Her house at Deca Homes in Pavia, Iloilo was deemed as a primary crime scene while her vehicle was considered the secondary crime scene.