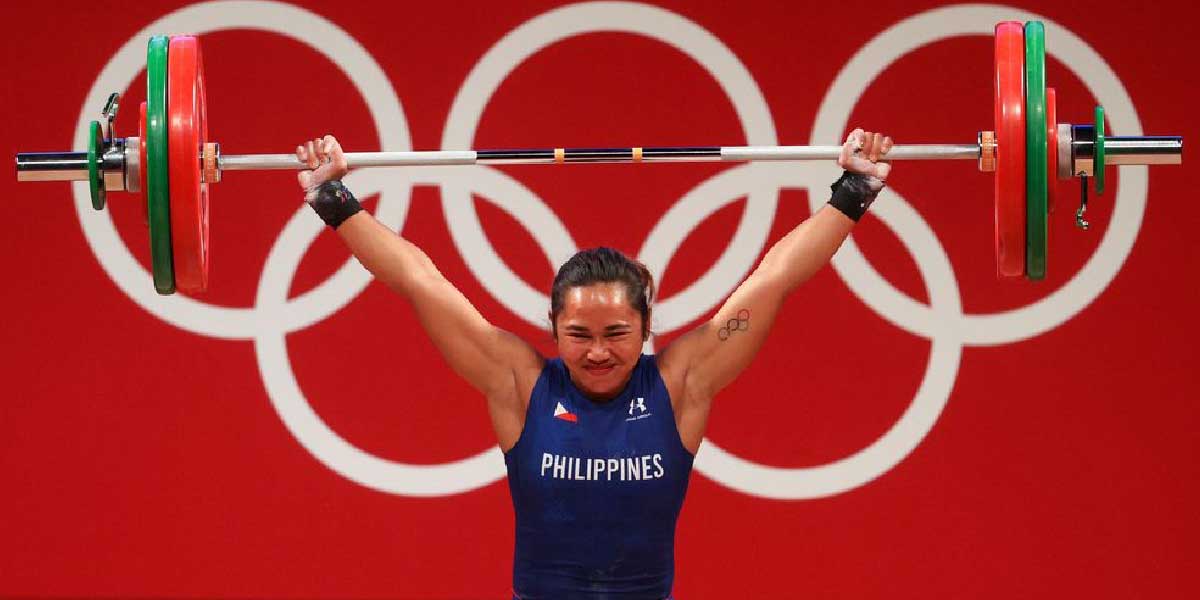 By Leobert Julian A. de la Peña
The country's first-ever Olympic gold medalist wasted no time in giving back after donating ₱1 million worth of equipment to the Philippine Sports Commission (PSC) and the Samahang Weightlifting ng Pilipinas (SWP).
Hidiliyn Diaz, who already received the cash incentives promised to her by the government, private sponsors, and tycoons, aims to boost and help the weightlifting grassroots development program where she also started.
"Para sa introduction ng sports, para sa gusto magstart ng weightlifting, kailangan magstart on something," said Diaz.
Since entering the sport professionally while representing the Philippines to various international stints, Diaz has always been an advocate of the grassroots program.
According to Diaz, she also wants weightlifting to be included in the DepEd sports curriculum. By doing this, the sport will automatically have the green light to be played at the inter-school level up to the Palarong Pambansa.
"It's been my dream na para maipasok sa Palarong Pambansa ang weightlifting and for me, it's my way to contribute to the community, hoping na may marami na magstart ng weightlifting with these equipment," added Diaz.
Moreover, Diaz also wishes that aside from the athlete-development programs the country will soon offer in weightlifting, the coaches will also have their own education system on how to properly do it.
After Diaz's historic stint in the Tokyo Olympics, she is back again in the international limelight as she is set to compete in the upcoming World Championships in Peru.