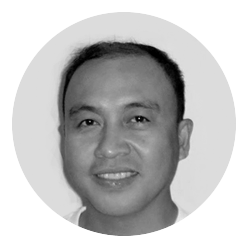 By Alex P. Vidal
"One of the reasons people hate politics is that truth is rarely a politician's objective. Election and power are."—Cal Thomas
IF Senator Emmanuel "Manny" Pacquiao is destined to be the next president of the Philippines, who are we to question it?
In life there are infinite possibilities, and if fate and destiny have programmed Pacquiao's life to where it appears to be heading, we must accept it with a grain of salt.
Destiny is a common synonym for what philosophers call teleology–the idea that events follow a set plan that has a purpose.
Teleology is primarily defined as a belief in "final ends" or ultimate goals that constrain reality in such a way that those ends or goals will be reached.
Many people first laughed when the boxing icon ran for congressman in Saranggani province in Mindanao and won in 2010.
They laughed once more when the ring superstar hinted he wanted to be a senator. He won in 2016.
Sometime in December 2008 in a press conference I attended at the MGM Grand in Las Vegas, Top Rank promoter Bob Arum introduced Pacquiao as "the next president of the Philippines."
As far as I can remember, Arum's remarks became the unofficial launching pad for the succeeding announcements of Pacquiao's possible presidential quest in 2022 when he would be 43.
-o0o-
The wily septuagenarian even declared in jest he would be in the Philippines to campaign for his ward, who has collected eight world titles in eight different weight classes.
That was 13 years ago.
Nobody took Arum seriously although reactions from the gallery were mix if not vitiated with demurral and pessimism.
In the Philippine presidential election set next year or 14th year since Arum's soliloquy, Pacquiao, who has announced his candidacy as standard bearer of the PDP-Laban in the May 2022 election, will be a step closer if he wins.
Arum's prophecy may or may not happen, but the telltale signs are there: Pacquiao will run although he hasn't yet filed his official certificate of candidacy.
Be it as it may, it's also possible Pacquiao's candidacy may turn out to be his date with ignominy especially if he is ill-prepared, ill-advised or misguided during and after the campaign period.
Sometimes if a candidate isn't prepared for the big league, it's when he wins that's the hardest part of the matter, not whether he will run.
To borrow the late comedy king Dolphy's famous quote when he was egged to run in the election: "Walang problema ang tumakbo. Paano kung manalo?"
-o0o-
Although the constitution requires Pacquiao only to be at least 42 years old during the official filling of certificate of candidacy; he can read or write and born in the Philippines, a presidential derby isn't like a boxing match where it's not necessary to have the brains and brawn.
In boxing, the fists do the talking and decide the outcome. In politics or  public service for that matter, common sense, management skills and experience matter.
There will be a series of debates where the candidates are asked random and complicated questions meant to test their character and intellectual prowess.
It is during these debates where voters can scrutinize the candidates and place them on the hot seat.
If you spent your whole life cooking the best dishes and you suddenly competed in a hairdressing contest, it's a huge embarrassment no one would want to experience.
There are many leaders in the Philippines who are more qualified to run for president, but the cat is out of the bag: PDP-Laban has officially fielded a popular and rich athlete to be its standard bearer instead of someone who's articulate and scholarly when it comes to academic and professional backgrounds.
(The author, who is now based in New York City, used to be the editor of two dailies in Iloilo)