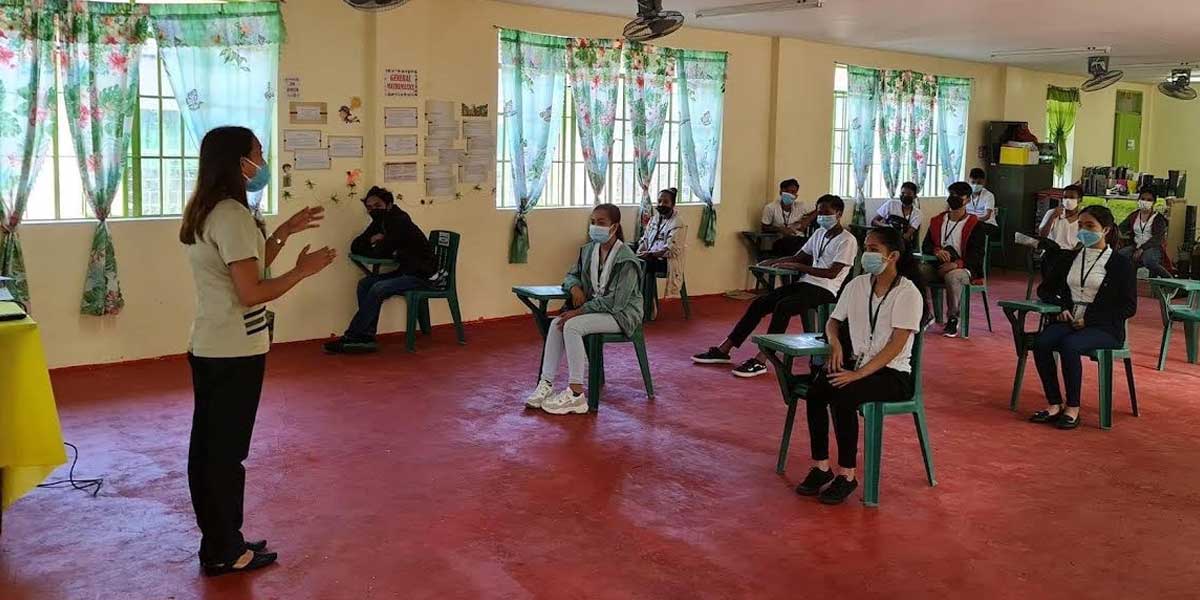 By Glazyl Y. Masculino
BACOLOD City – The Department of Education (DepEd)-Negros Occidental was delighted on the successful pilot run of the face-to-face classes in the province on Dec 6, 2021.
DepEd-Negros Occidental spokesperson Ian Arnold Arnaez said no major concerns were reported on the first day of classes, though there were minor issues on protocols but were addressed by other nearby schools such as the need for additional materials for sanitation like handwashing.
Arnaez said students were cooperative following the health protocols.
"Medyo awkward pa at first when they met each other since almost two years na ara lang sila sa houses nila, but they can adjust in the coming weeks," he added.
Arnaez said the pilot run of the face to face classes might just be a pilot test to assess concerns and evaluate the readiness of schools to go full blast.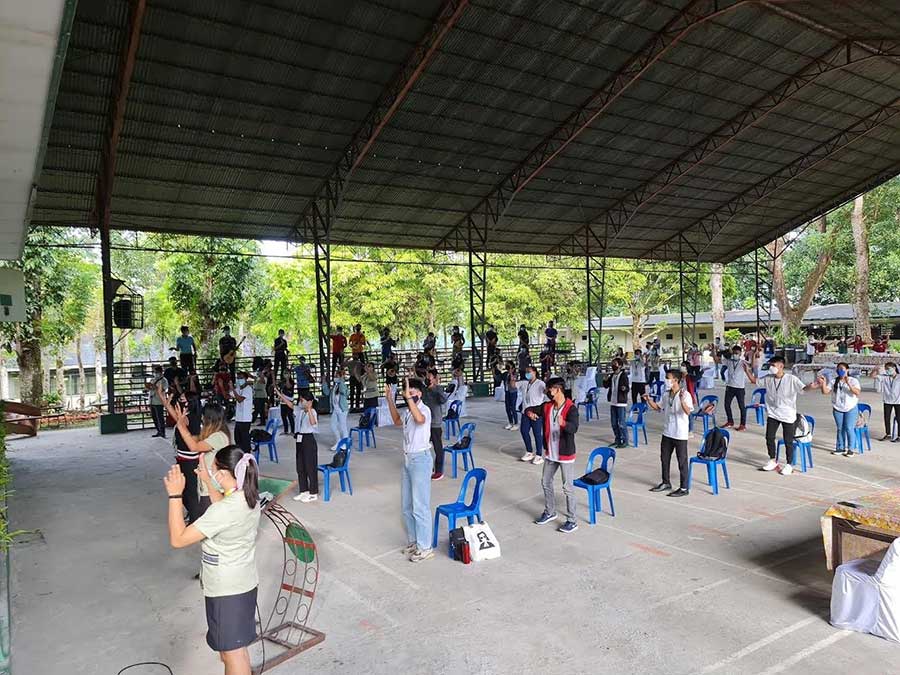 Arnaez said they are just doing it gradually for now so that DepEd can study how to be able to go back to the normal setup.
The Aguntilang Elementary School in Isabela town and Valladolid National High School in Valladolid town, which are under the DepEd-Negros Occidental, were part of the 10 schools in the province that were allowed to hold the face to face classes since Monday.
Only 12 pupils per classroom were allowed for the kindergarten to Grade 4, while 20 students were allowed in a lecture room and 12 students in the laboratory for senior high school (Grade 11 and 12).
"Daw indi pa man gid siguro nila ma feel na may face to face classes na because limited lang gid ang students na makita sa school for now," Arnaez said.
However, he noted that parents really took the risk to allow their children to go to school because they wanted them to have a proper learning setup.
Arnaez said they are hoping for a possible expansion of more schools to participate in the face to face classes as coronavirus disease 2019 (COVID-19) cases decrease.
Meanwhile, the Alangilan National High School in Barangay Alangilan was the first school here that started the limited face-to-face classes on Dec. 6, after nearly two years of being in a distance or blended learning set-up.
Emergency Operations Center (EOC) Executive Director Em Ang said the school was among the 177 schools selected by DepEd to take part in the pilot run of limited face-to-face classes, considering that Barangay Alangilan is deemed low-risk for COVID-19.
Ang said that 100 percent of the school's faculty is fully-vaccinated.
The pilot senior high school students were also vaccinated based on the requirement of DepEd, said Ang who graced the opening of the classes at the said school.